Venezuela: Nicolás Marudo says US attempted to bomb presidential palace using Brazil-made fighter jet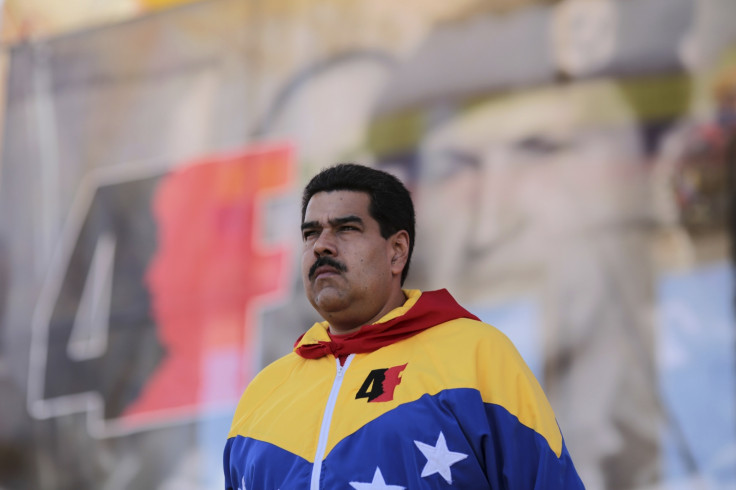 Venezuelan President Nicolás Marudo has alleged US forces attempted to bomb the Miraflores presidential palace in capital Caracas using Brazilian-made fighter jets in a failed coup attempt.
Marudo said Washington wanted to stage a coup against Venezuela which was foiled by his forces.
"It is the government of the United States that is behind the plans of destabilization and coups against Venezuela. I have come here to denounce it. ... We have dismantled a coup attempt against democracy, against the stability of our homeland," the embattled president said in a televised address.
Maduro said the hard-line opposition members joined hands with US forces in the coup and assassination attempt though he did not name them. Several Venezuelan officials who are blamed to be involved in the alleged plot have been detained.
Maduro has made similar allegations in the past as well against Washington, Colombia and other adversaries.
When asked about the accusations, the US State Department refused to comment on the matter, CNN reported.
Maduro claimed that the US had plotted a public protest initially against his 22-month administration, which would trigger an upheaval in the country.
He added that a Brazilian-made Super Tunaco military jet would then be commandeered to bomb either the presidential palace or one of the public rallies that he would attend.
Other state-run buildings including the interior ministry and defence ministry are also on the target list, he said.
The anti-US socialist leader expelled a group of American diplomats last year, after accusing the US intelligence of masterminding moves against the Venezuelan government.
© Copyright IBTimes 2023. All rights reserved.