Venezuela's Maduro Calls for Talks with Obama and Lifts Ban on CNN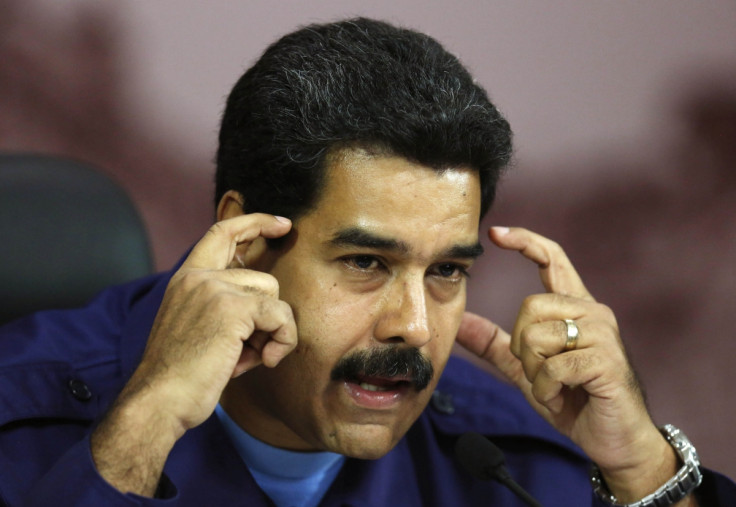 Venezuelan President Nicolas Maduro has called for high-level talks with the US and announced an end to the ban on television network CNN reporting in the Latin American country.
Inviting US President Barack Obama for negotiations to resolve the standoff between the two nations, Maduro said the meeting would help "put the truth on the table".
At a news conference, the socialist leader said: "I call for a dialogue with you, Obama. You can designate [US Secretary of State John] Kerry or whoever you want to come to this dialogue and I will send my foreign minister ... for this high-level meeting."
He admitted that talks would not be easy for either side and urged the US to recognise "full autonomy and independence of Latin America" as a precondition for any dialogue.
Maduro also sought a commitment from Washington not to "interfere with Venezuelan affairs". Maduro has accused the Obama administration and US media of plotting with anti-government forces in a bid to oust the socialist government.
Maduro had also expelled three US consular staff for conspiring with university students in the ongoing rallies.
Angered by recent coverage of the protests that he saw as biased against his government, Maduro had revoked CNN's licence to operate in Venezuela.
Just hours after imposing the ban, Maduro said the media network would be allowed to cover the political turmoil in his country.
During a two-hour press conference, which was broadcast live by the state-run television channel, Maduro said: "I know they [CNN crew] want to stay in Venezuela. Do it. Cover Venezuela. Cover it in a balanced way. When they call you and say report THIS, find a balance. A balance based on respect for Venezuelan laws. He who does not respect the laws will not be on Venezuelan airwaves."
The US is yet to respond to Maduro's latest offer of talks. Prior to the announcement, referring to the ongoing demonstrations, US Secretary of State John Kerry said: "I call on the Venezuelan government to step back from its efforts to stifle dissent through force and respect basic human rights.
"The solution to Venezuela's problems can only be found through dialogue with all Venezuelans, engaging in a free exchange of opinions in a climate of mutual respect."
Protests began in January over price rises and rising crime, with Maduro urged to step down. Although the unrest largely remained peaceful, the demonstrations have recently turned violent.
© Copyright IBTimes 2023. All rights reserved.