Venezuela released four opponents of President Nicolas Maduro from jail on Tuesday, 13 December. The freed individuals are bank messenger Gilberto Sojo, engineer Vladimir Araque, retired general Romer Mena and lawyer Leopoldo D'Alta.
The four were among the lesser-known opponents of Maduro, who were jailed since he won an election to replace late Hugo Chavez in 2013. All of them were arrested in 2014 and 2015 on several allegations of instigating violence and plotting against the socialist government. However, they all deny the charges.
"I'm so happy after living through these storms," Sojo told Reuters joyfully after his release overnight, while surrounded by friends and family.
With the release of these four, activists also demanded the freedom of over 100 others, who were allegedly put behind bars on wrong charges.
Jesus Torrealba, head of the opposition coalition, said happiness at the release of the four prisoners was mixed with anger over the continued jailing others. "All the political prisoners are innocent; they all deserve freedom," he said.
The ruling government has blamed its opponents of being influenced by the United States and alleged that they want to seize power through a coup. It has also denied the existence of political prisoners in the country.
The critics of the Maduro government believed that the president has converted the South American nation into a dictatorship, outdriving his predecessor Chavez in political oppression.
Meanwhile, the opposition-controlled National Assembly restarted a symbolic political trial of the president on Tuesday after the Vatican-mediated talks that took place on 30 October in Venezuela's capital Caracas collapsed. The talks were meant to help dismiss some of the political tensions and growing displeasure in the nation.
However, the Socialist government-leaning Supreme Court issued a ruling citing the legislature remained in "contempt" of the law and all its measures were thus unacceptable.
In addition to that, the court also introduced all the three new members to the three-person electoral commission, despite the opposition's insistence that the Assembly should be allowed to choose the members, exercising its constitutional right.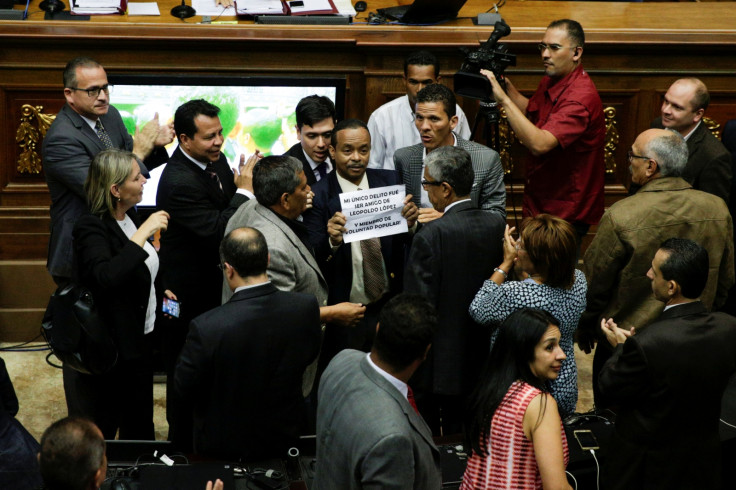 Reports suggested that the election commission was biased to Maduro.