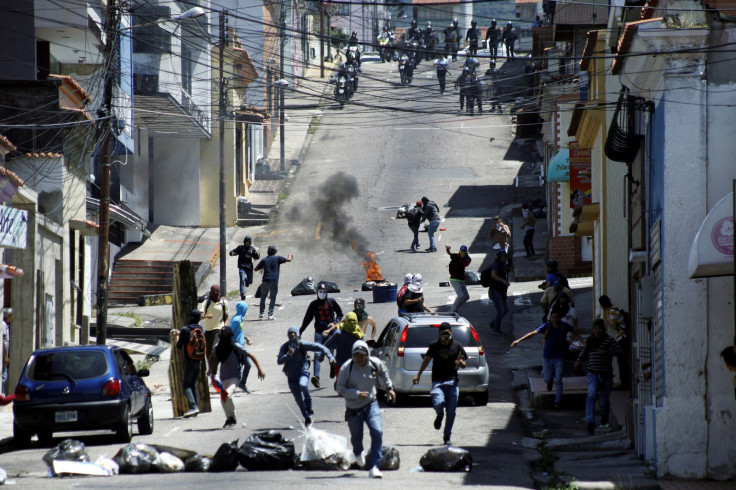 Venezuela's opposition is all set to stage a protest against President Nicolas Maduro's government on Wednesday (26 October). They say the demonstration called "Takeover of Venezuela", is aimed at sending out a message to the ruling party that they should leave office before the situation in the country worsens.
The opposition has accused President Maduro of carrying out a coup d'etat by blocking a referendum on removing him from power.
The political crisis in the country intensified following the electoral council's suspension of a signature drive for a referendum to remove Maduro. Following this, the opposition held a march led by women dressed in white on Saturday and also launched a political trial against him in Congress on Tuesday.
"We're going to hit the street early with a clear and different message, because there's been a coup here. Venezuela is in a dangerous situation," opposition leader Henrique Capriles, said.
But President Maduro — a former bus driver and union leader — who succeeded late president Hugo Chavez, said: "Some want to see Venezuela full of violence and divided. They won't return! The revolution will continue!" referring to the protests held two years ago that claimed the lives of 43 people, including security officials and both government and opposition supporters.
The Venezuelan economy has been badly hit due to the sheer decline in oil prices. While Maduro's critics blame him for the crisis, the president has alleged that the opposition and the business community are responsible for the shortage in essential supplies.
Capriles had earlier termed the present situation in the country as the "worst" and said 80% of Venezuelans wanted change.