Hundreds of indigenous Warao people from the Orinoco Delta have left Venezuela and are now trying their luck on the gritty streets of Manaus – Brazil's Amazonian metropolis – where they live in derelict buildings and tent camps and are forced to make a living by begging from passing motorists.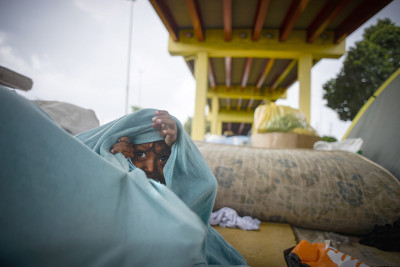 Many have made the long bus journey from northeastern Venezuela to Manaus, a city of two million people where local authorities are scrambling to help them find shelter, food and medicine. "Everything is gone in Venezuela," said Abel Calderon, a 32-year-old Warao who is acting as spokesman for the impromptu community now living under tarps, tents and other makeshift lodgings around the city, some of them under a highway overpass.
Local authorities have declared a social emergency and called for support from the federal and state governments for what they have called a "humanitarian crisis". Many Venezuelans have been deported after having crossed the border due to concerns about vagrancy and begging, local media reported, while local hospitals and public services have been put under strain.
Calderon says the Warao chose Manaus because it was the closest city in Brazil where they could look for work or assistance from local authorities. So far, city officials have helped with food and medicine while also asking Brazil's federal police force to accelerate documentation that can help the Warao find jobs or formally register with social welfare programmes.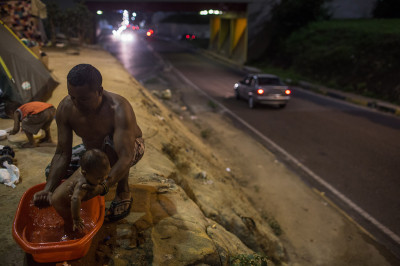 The Warao faced hunger and hardship in their villages along Venezuela's Caribbean coast. They have traditionally used their fishing skills to survive – for nourishment, for barter or by selling the fish for cash. But Venezuela's economic and political instability mean people can't afford to buy their fish, and there is nothing in the shops to barter them against.
Calderon said he wants to stay in Brazil, saddened by the hardship and increasingly stark reality in Venezuela, where the economic woes and mounting unrest in recent weeks has led to dozens of deaths in political protests. "It's sad in Venezuela," he says. "There everything is finished. Here we could work and stay."