The newly-elected mayor of Venice, Luigi Brugnaro, has angered the LGBT community for a second time in a few days, as he pledged to ban gay pride processions from the lagoon city, describing the parade as a "buffoonery" in a heated interview where he also attacked Sir Elton John as "haughty".
In response, gay rights groups in Italy have invited the British artist to their 2016 national rally, which they vowed to stage along the city's picturesque canals in protest.
"Brugnaro wants to turn the city into a symbol against LGBT rights. An answer is needed as we can't accept such blatant discriminations," Fabrizio Marrazzo, a spokesperson for the Gay Centre association said. "We would like Elton John to open the parade," he added.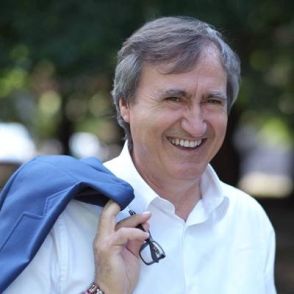 Brugnaro first drew widespread criticism earlier this month, for a decision to remove 49 children's books from public libraries over their purported pro same-sex marriage content.
The list was reduced to only two titles after an international outcry from residents and activists, including Elton John, who slammed the conservative mayor as a "boorishly bigoted" in an Instagram post.
"He's stupidly chosen to politicise children's books by banning titles that touch on same-sex families living happily ever after," the singer, who has two sons with his husband David Furnish, wrote.
"So instead of encouraging a world based on inclusiveness, tolerance and love, he's championing a future society that's divisive and fosters ignorance. Beautiful Venice is indeed sinking, but not as fast as the boorishly bigoted Brugnaro."
The 53-year-old businessman-turned-politician, who was elected mayor of the historic eastern city earlier this year, responded in an interview with La Repubblica newspaper.
"He is haughty and has not set foot in Venice for three years," Brugnaro said of the The Candle in the Wind hit singer. "Parents will take care of our children. A family made of two women and a little child is unnatural."
The mayor went on to say that under his administration no Gay Pride celebrations will be allowed in Venice. "It's a buffoonery, as kitsch as it gets," he said of the traditional colourful procession in favour of LGBT rights, adding that it should be held in Milan, which has a gay-friendly mayor, or under Elton John's house. He also claimed not to be a homophobe saying he had "gay friends".
The controversy came as the country is engaged in a heated debate over same-sex marriages after the government said it will introduce a law on civil unions. Italy is currently the only country in Western Europe where any form of gay marriage is not recognised and thus illegal.