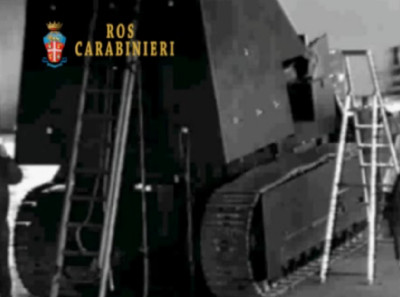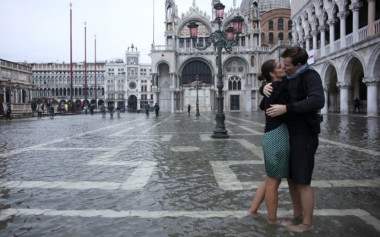 Italian police seized a rudimental tank and made numerous arrests after carrying out a raid against alleged separatist militants for Venice and the northeast.
The 24 people arrested, including a former member of parliament, will face terrorism charges, subversion of democracy and illegal possession and production of weapons. Another 27 were placed under investigation and had houses searched, police said.
The arrested were allegedly part of a militant cell agitating for independence for the Veneto region and some neighbouring areas, from the Italian state.
The group built an armoured vehicle, described as a tracked bulldozer fitted with a 12mm cannon and defensive metal panels.
Carabinieri police said the group planned to use it "in a sensational stunt in Venice's famous Piazza San Marco".
Piazza San Marco is considered Venice's tourist centrepiece, overlooking the Venetian Lagoon and surrounded by architectural masterpieces including the bell tower, the Doge's Palace and Sansoviniana bookshop.
In 1997, a similar vehicle was driven into Piazza San Marco by a separatist group known as the "Serenissimi" calling for self-government for Venetian lands.
The infamous attack on the St Mark's Campanile was carried out on the night of 8 May to mark the bicentenary of the end of the Republic of Venice, a city-state that from the 7th century until 1797 came to control a territory spanning from Brescia, near Milan, to the shores of the Adriatic.
Two members of the 1997 "Serenissimi", Luigi Faccia and di Flavio Contin, were among the 24 arrested by police in the latest raid.
Franco Rocchetta, a former MP with the anti-immigration and pro-federalist Northern League Party was also detained.
Rocchetta was among the promoters of an online referendum for the independence of Venice, held in March. Some 700,000 people voted to secede from Italy, although the referendum had no legal value.
However, the vote underscored the growing anger of part of the population in Veneto - a Northern League stronghold - with the central government in Rome in the wake of the economic crisis.
Tax hikes and spending cuts imposed by the government have reinvigorated the Northern League's rhetoric that taxpayers' money collected in the industrialised north goes straight to the pockets of corrupt politicians in the capital and deprived South.