Crowds of shoppers lined up at H&M stores across the world as Versace's collection for the popular shop went on sale Thursday.
Hundreds of shoppers camped out overnight and queued on the pavements outside before the chaos began at 9am when eager crowds were finally allowed to fill their arms with garments from the highly anticipated range.
In Dubai and Beijing where 9am had come and gone, shoppers reported H&M stores selling out of the entire collection in under 30 minutes - with many pieces arriving on eBay moments later, according to a report in the Daily Mail.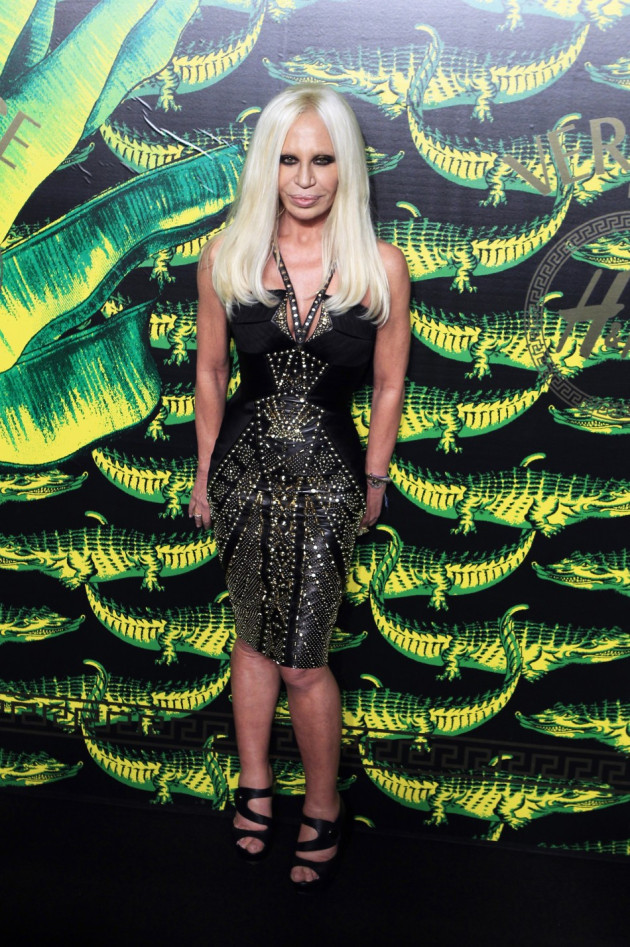 Donatella Versace, the famous Italian designer behind the collection, made an appearance at London's Regent St store to welcome fans.
A pink carpet welcomed Versace as she arrived at the scene dressed in figure hugging pink leather dress and studded leather coat that features in the range.
UK stores were well organised, allocating coloured wristbands to shoppers allowing a pre-allotted 10 minute time slots and limits on the number of items each shopper could purchase. Only one item in each size was permitted to each shopper.
Same rules didn't apply to shoppers in Dubai and Beijing who reported queuing for nearly 24 hours ahead of the collection's release only to be disappointed when the first people through the doors had cleared the shelves.
The chaos didn't stop in store. Havoc has spread to the online store, with an overwhelming number of online shoppers sending the site into crash mode and forcing the retailer to place a 'we're sorry' message on the home page advising visitors to return at a later time.
The collection features bright, florescent mini dresses in figure-hugging cuts. Metallics, studs and embellished details are also prominent across the range as are a range of prints in striking colours.
"I can't wait to see how H&M's wide audience will make these pieces their own" Donatella Versace said.
Items from the collection start at £20 for accessories and increase to about £180 for a leather mini-dress.
The Versace for H&M range officially went on sale in 300 stores across the globe and online Thursday morning. The launch is said to help boost Versace's global presence by making it available to a new audience.