Vicar suspended after admitting to swearing and brawling with police while drunk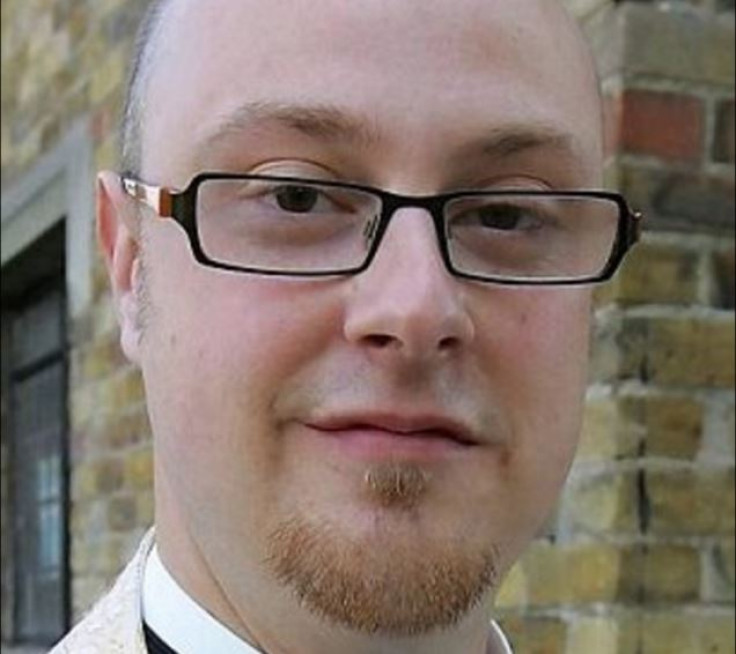 A Church of England vicar who shouted "I'm from the Vatican, you're f***ed" as he drunkenly brawled with police has been suspended from his duties. The Reverend Gareth Jones admitted to assaulting a police officer and a paramedic after he was found "passed out" in his clerical clothes in central London.
The 36-year-old who serves as parish priest and vicar at St Mary the Virgin church in Great Ilford, north-east London, punched, kicked, headbutted and spat a police officer and paramedic after he was found passed out in Covent Garden at 2.30am on 20 May.
When paramedic Ian Pollock gently shook him awake, Jones growled: "I'm going to f*** you up," Highbury Magistrates Court heard on 3 June.
But after drinking three bottles of wine, several pints of beer, a number of gin and tonics and vodka, he was unable to stand up and he kicked the emergency worker in the leg, prosecutor, Edward Aydin told the court.
After Pollock attempted to subdue him, he was joined by a pair of police officers who tried to hold his legs, but Jones lashed out kicking PC Andrew Fletcher in the left cheek, before claiming he was from the Vatican Embassy in an attempt to avoid arrest.
"I have diplomatic immunity", he shouted. Asked from which embassy, he replied: "The Vatican, you're f***ed," despite being a representative of the Church of England.
The court heard that before being ordained Jones had had a "misspent youth" with previous convictions for communicating a false bomb hoax, affray, possession of cannabis, fraud, criminal damage and driving offences, all before he was 21.
After pleading guilty to two counts of assault by beating, district judge Robin McPhee ordered him to pay £700 in fines, as well as £200 each in compensation to the police officer and paramedic, plus £85 prosecution costs and a £35 victim surcharge.
After the hearing, Jones admitted he was an alcoholic and said he was determined to now deal with his problem in an email to the BBC.
"I'm deeply ashamed of actions and the harm I have caused," he said. "When I was 20 I turned my life around and began a journey seeking to help people in difficulty through the ministry of the church. It's hard to admit you are weak and vulnerable when you are a priest, and I've hidden that away for too long."
A spokesman for the diocese of Chelmsford said they were "deeply shocked" by his behaviour and they had "suspended him from his duties as soon as we were notified of the incident".
He said: "Now that the case has been concluded we have started proceedings under the terms of the Clergy Discipline Measure. We are holding all those affected by this serious incident in our prayers."
© Copyright IBTimes 2023. All rights reserved.