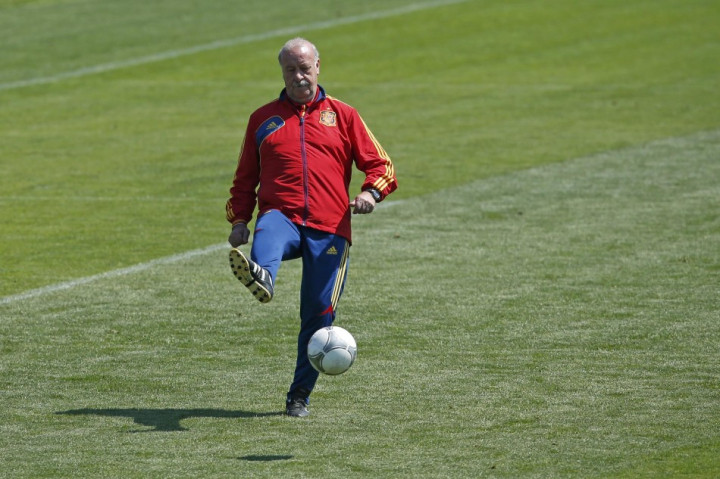 Spain Boss Vicente Del Bosque says Real Madrid defender Sergio Ramos shouldn't have questioned the commitment of both Cesc Fabregas and Diego Costa to the national team.
Ramos questioned the commitment to Spain of the Chelsea duo, after they missed Spain's recent games against Belarus and Germany due to injuries – even though they were both able to play for the Blues during the victory over Liverpool, just before the international break.
Mourinho responded to his former Real Madrid star saying "Ramos is not a doctor" and should not gives his opinion on injury issues.
He said: "Since I've known Ramos, he has been a fantastic football player but he is not a doctor and I am the same. I do my job the best I can but I am not a doctor.
"I am nobody to go against it and I don't think Sergio did a medicine masters in the last couple of years to understand about it."
Fabregas also responded to Ramos, stating that even though he had already spoken with his teammate to bury the hatchet, he was annoyed by his comments.
He said: "I felt offended and told Sergio how I felt. We eventually spoke on the phone and all is fine. It really irked me that my level of compromise was doubted.
I've played many times and been involved in call-ups without playing. I've played 94 games for Spain over the past nine years and have always shown up... always and always in good faith."
Even though on Wednesday 26 November, Del Bosque urged Mourinho to focus on his job at Chelsea rather than on La Roja, he has now retracted his comments, admitting Ramos was wrong to questioned his international teammates.
"Sergio was wrong, he should not have said that," the Spain boss said, according to AS.
Meanwhile, Del Bosque admitted Costa is struggling to adapt to Spain's style and is yet to prove his real worth for the national team.
He said: "Diego Costa has suffered because he has not given us everything we hoped for from him and he has ended up playing with anxiety."