Victims of Grenfell Tower fire 'may never be identified'
At least 17 people are known to have died but dozens are still reported missing.
Police have warned they may never be able to identify all of those killed in the Grenfell Tower inferno.
At least 17 people are known to have died in the fire that engulfed the west London residential tower on Wednesday morning (14 June), but that figure is likely to rise with dozens still reported missing.
Met Police Commander Stuart Cundy said recovering bodies could take months, and admitted there was a risk not all would be identified.
"I won't know that until we've gone through the full recovery from Grenfell Tower and we know exactly what we've got; and I anticipate that is going to take a considerable period of time," he told reporters.
"Not just the immediate recovery of the bodies we have found, but the full search of that whole building – we could be talking weeks, we could be talking months. It is a very long process. There is a risk that sadly we may not be able to identify everybody."
Asked about the number of dead, Cundy said: "From a personal perspective, I really hope it isn't... for those of us that have been down there, it's pretty emotional... so I hope it is not triple figures, but I can't be drawn on the numbers."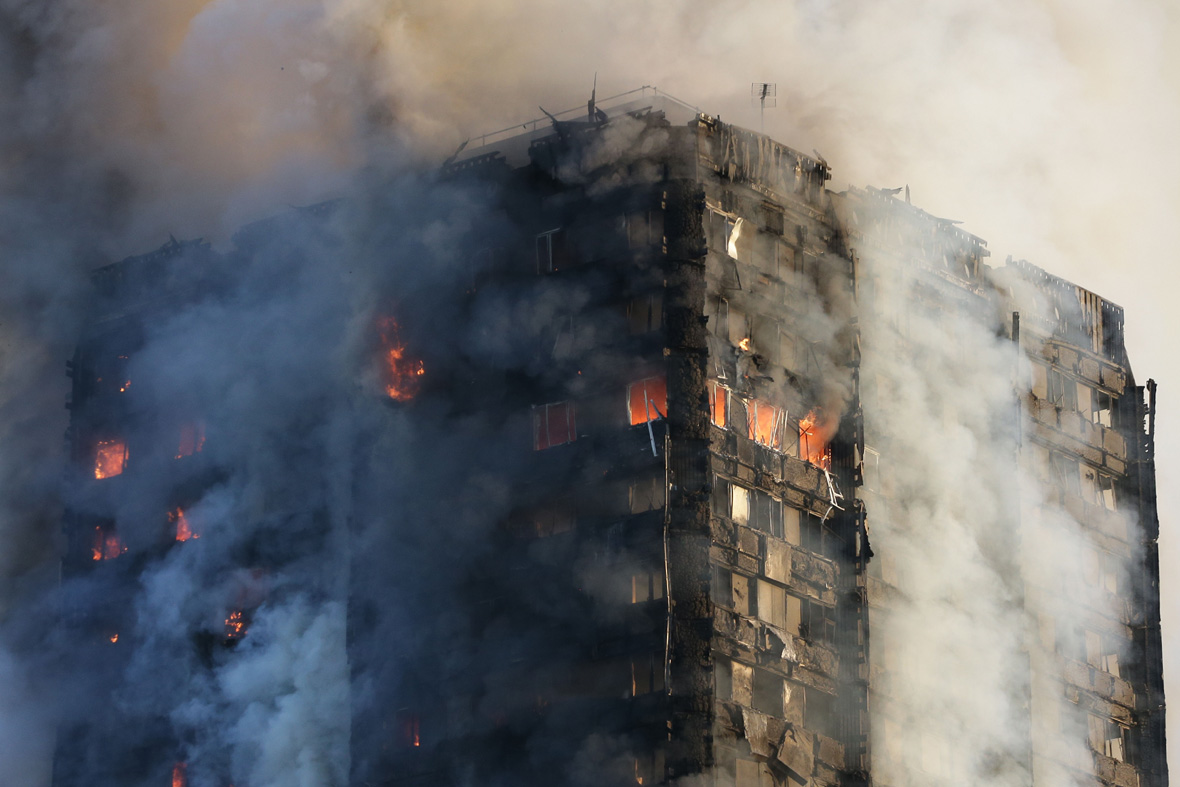 On Thursday (15 June), Scotland Yard opened a criminal investigation into the fire.
Cundy said: "We as the police, we investigate criminal offences – I am not sitting here and saying there are criminal offences that have been committed, that's why you do an investigation, to establish it."
Prime Minister Theresa May also announced an inquiry into the tragedy, saying the victims' families "deserve answers."
Six bodies have so far been recovered from the scene and taken to Westminster Mortuary. A further 11 bodies discovered remain in the tower.
Police believe every victim currently being treated in hospital has been identified and reunited with their families.
On Friday, The Sun newspaper identified at least 65 people who it said were still missing and feared dead in the Grenfell Tower fire.
Loved ones have put up posters of missing friends and relatives around the scene of the disaster and on social media in the desperate hope they are still alive.
Pop singer Lily Allen, who lives near the tower, criticised the government and the media for downplaying the death toll, saying that they were trying to "micro-manage" residents' grief.
In an interview with Channel 4 News on Thursday, Allen claimed that she had been informed by policemen and firemen "off-the-record" that the death toll was closer to 150 people.
The 32-year-old said: "If we are talking about bringing reality into these people's lives, I think what people would really like is a more honest count of how many people have actually died in this event, how many people have been killed.
"I feel like the government are trying to micro manage people's grieving here. I have never in my entire life seen an event like this where the death count has been downplayed by the mainstream media.
"Seventeen? I'm sorry but I am hearing from people the figure is much closer to 150 – and that many of those people are children. They are off-the-record numbers I have been given from policemen and from firemen," said Allen.