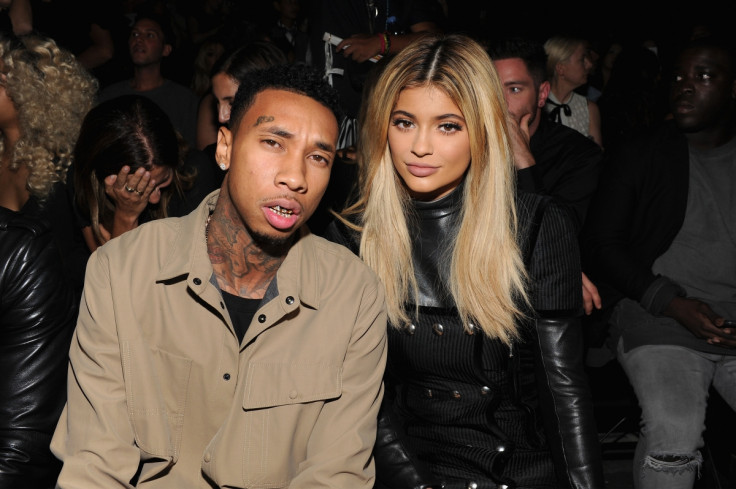 Kylie Jenner has allegedly sent ex-flame Tyga some revealing photos of herself with PartyNextDoor in a bid make the Rack City hitmaker jealous. Moreover, PartyNextDoor (Jahron Brathwaite) in the photos is reportedly seen wearing some of the jewellery Tyga had once purchased for the teen reality star.
"She's [Kylie Jenner] so petty and will do anything to get under his skin," a source told HollywoodLife. "She texted Tyga several pictures of she and PND [PartyNextDoor]. They were hugging each other, smiling and being all lovey-dovey. Cold part is that PND had a gold chain around his neck that Tyga bought Kylie."
"Tyga noticed the chain immediately because he designed it for Kylie and gave it to her when they first started dating. Tyga felt disgusted by the pics," the source added.
Meanwhile, PartyNextDoor and Jenner were spotted together at a bowling club on 25 May, where they enjoyed some rounds of the game. The Shade Room on its Instagram page shared a video wherein the 18-year-old Keeping Up With the Kardashians star can be seen blowing.
The video has been captioned: "Looks like #PartyNextDoor and #KylieJenner are enjoying a nice night of bowling together."
"From the outside it looks like there is a lot more going on between [Kylie and PartyNextDoor] than what actually is. They're just enjoying each other's company and Kylie is trying to have fun and get her mind off Tyga and stay strong because she's pretty hurt," a source told E!Online.
Jenner and Tyga ended their relationship earlier in May. The 26-year-old rapper was previously engaged to Blac Chyna, with whom he shares a 3-year-old son named King Cairo.