Inside Victoria Beckham's letter to younger self: Drunken love at first sight and a wish to be thin
Fashion designer opens up in a candid British Vogue article where she pens a letter to her younger self.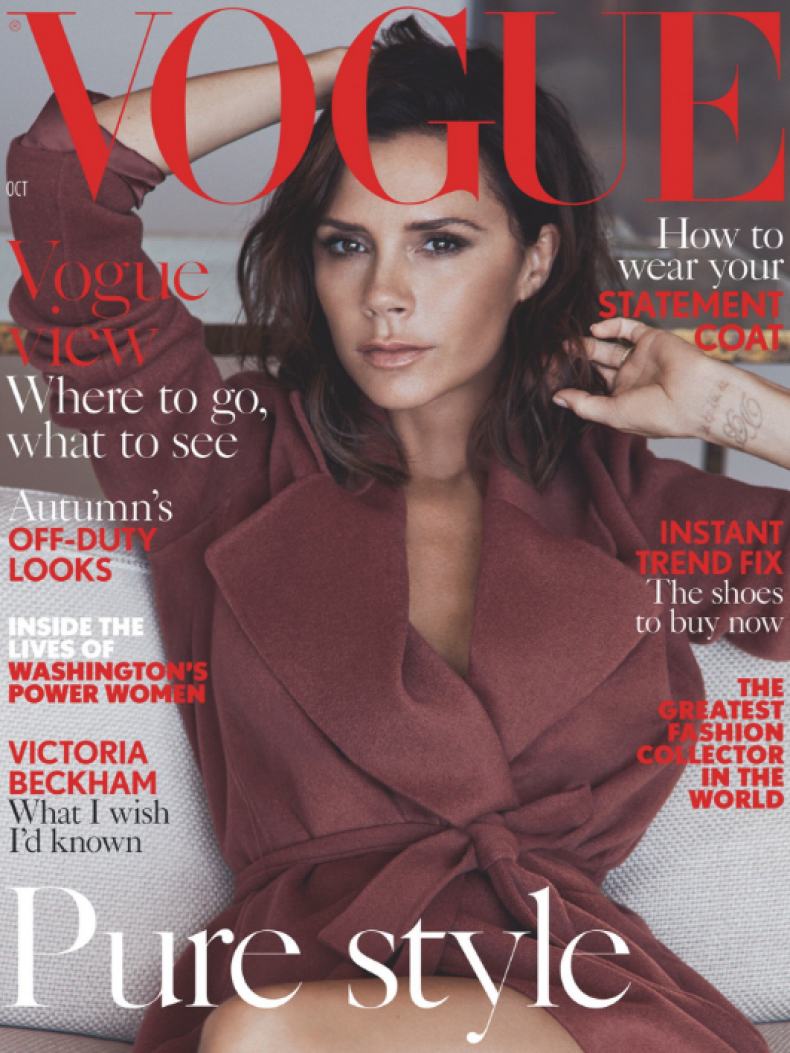 As one of the most private high-profile celebrities in the world, Victoria Beckham is a seasoned pro in shielding her family – and her eponymous, successful fashion empire – from unwarranted press attention.
But the former Spice Girl dropped her typically guarded persona in an exclusive and extremely candid interview for British Vogue's October issue.
The 42-year-old fashion designer dwells on the moment she laid eyes on husband David, and life as an 18-year-old by penning a letter to her younger self.
Fans all over the world will be intrigued to know how one of the most famous couples on earth fell in love, but may be shocked to learn that Victoria was in fact drunk on their first meeting.
Up to now, all we've really known about their fairy tale is that the football ace famously declared his infatuation for the singer after seeing the 1996 Spice Girls' music video for Say You'll Be There. He said: "That's the girl for me and I'm going to get her! She's my idea of perfection. I knew that if she wanted me, we would be together forever."
Victoria recalled their initial meeting in the said letter to herself, which appears in a 'What I wish I'd known' feature along with a stunning, pared-down image of the star, shot by photographer Lachlan Bailey.
Hearing about David's crush on her, Victoria headed to Manchester United and watched the footballer play and now admits to falling in love at first sight. She also revealed that the feelings were mutual.
Advising her teen self on boyfriends in the letter, Victoria wrote: "Learn more about football, especially the offside rule. And yes, love at first sight does exist. It will happen to you in the Manchester United players' lounge – although you will get a little drunk, so exact details are hazy.
"While the other football players stand at the bar drinking with their mates, you will see David standing aside with his family. (He's not even in the first team at this stage – you are the famous one.)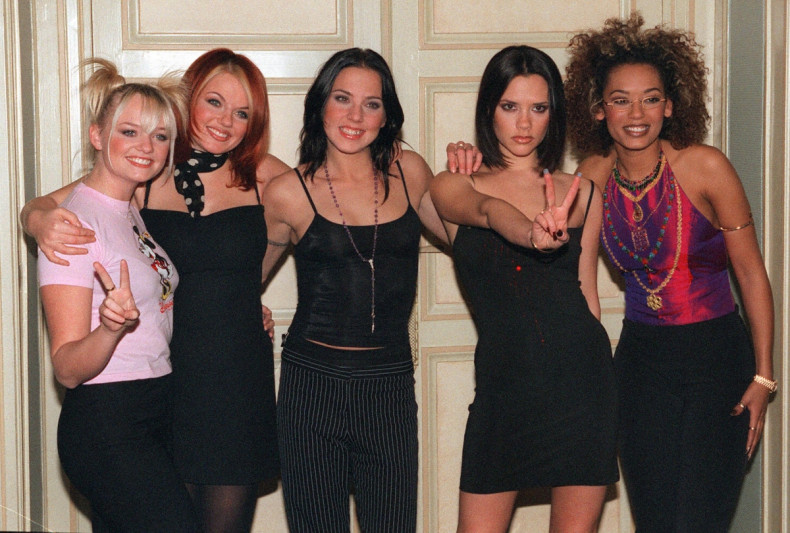 "And he has such a cute smile. You, too, are close to your family, and you will think how similar he feels to you. He's going to ask for your number. (He still has the London-to-Manchester plane ticket on which you wrote it.)".
Victoria and David have been married since 1999 and have four children together, Brooklyn, 17, Romeo, 14, Cruz, 11, and five-year-old daughter Harper.
Victoria also wrote about life in theatre school in Epsom, Surrey, where she confessed to feelings of not fitting in and feeling "not the prettiest, or the thinnest."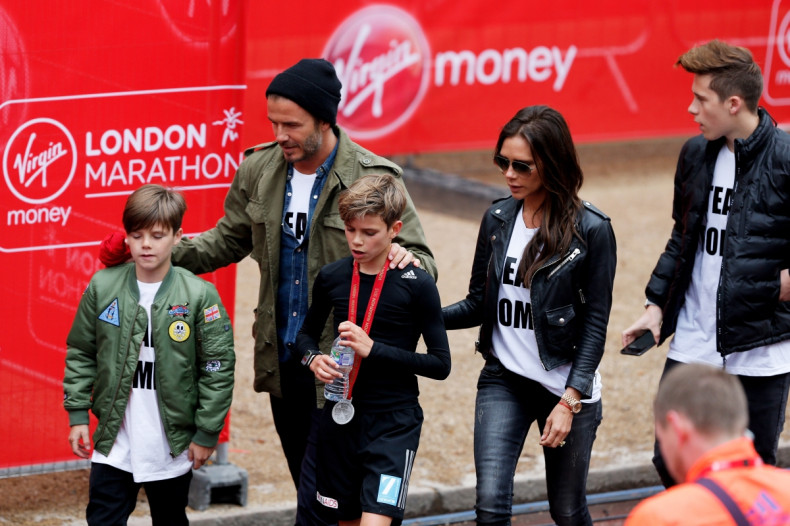 She continued, openly: "I know you are struggling right now. You are not the prettiest, or the thinnest, or the best at dancing at the Laine Theatre Arts college. You have never properly fitted in, although you are sharing your Surrey school digs with really nice girls. You have bad acne.
"You think the principal has put you at the back of the end-of-year show (in a humiliatingly bright purple Lycra leotard) because you are too plump to go at the front. (This may or may not be true.)" she added.
Hinting that her many questionable fashion choices over the years have not been reflected on in horror, she went on to state: "You are going to have so much fun with your clothes – PVC catsuits; chokers that say absurd things; weird spiky blonde hair.
She did, however, refer to her past self as a 'drag queen'. Mrs Beckham went on: "It will never occur to you that you appear ridiculous. You will turn up at awards ceremonies resembling a drag queen. But I look back at you and smile. It will add interest to your life to go from one extreme to another. I love the fact that you will feel free to express yourself.
"Fashion will take on added stature one day, but try not to be stifled by it. You will learn, as you mature, to swap heels for Stan Smith trainers, minidresses for crisp white shirts. And you will never be one of those people who just roll out of bed," she continued.
Read the full interview in Vogue's October issue, on sale Thursday 8 September.