Victoria Wood dead: Best moments of the female comedy icon from Acorn Antiques to Dinnerladies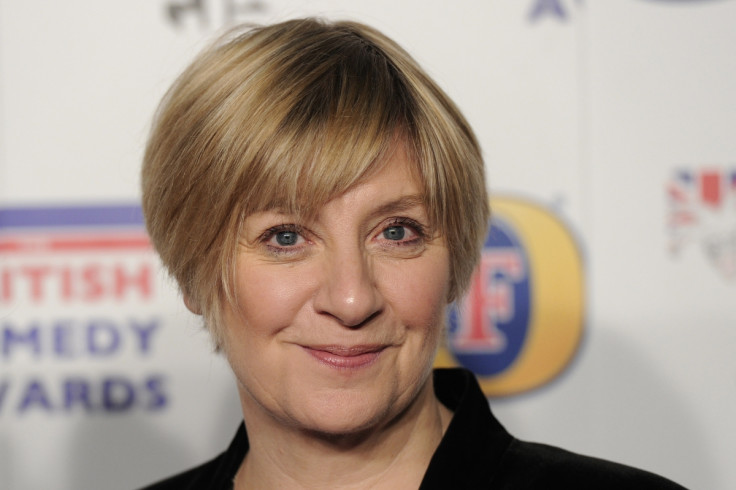 She was a pioneer for female British comedians and starred in some of TV most cherished comedies from Dinnerladies to Acorn Antiques, and Victoria Wood has left a legacy in showbusiness following her passing today from cancer at the age of 62.
Her publicist, Neil Reading, said: "Victoria Wood has sadly passed away, after a short but brave battle with cancer. The multi Bafta award-winning writer, director, actor and comedian died peacefully at her north London home with family this morning. She was 62. The family ask for privacy at this very sad time."
Wood wrote and starred in a number of sketches, plays, films and sitcoms and was also a prolific stand-up comedian who interspersed piano compositions into her performances. She also wrote the award-winning BBC sitcom Dinnerladies, and its theme tune. Wood won a number of accolades for her writings, performances and productions in drama, winning two Baftas for her one-off televised film, Housewife, 49. IBTimes UK takes a look some of her greatest achievements spanning her four-decade career.
1. Acorn Antiques
Arguably Wood's best work, Acorn Antiques is a parodic soap which she wrote as a regular feature in the two seasons of Victoria Wood As Seen On TV. Following its success, it was turned into a musical by Wood which opened in 2005. Wood's down-to-earth quintessential British humour poked fun at 1970s-style dramas such as Crossroads and was the first of its kind in terms of exaggerated mockery. It also took swipes at current soaps including EastEnders and Coronation Street with their low production values, overacting and wobbly sets. Long-time friend Julie Walters shined in her role as Mrs Overall, the elderly tea lady, and Wood received critical acclaim for her writing and perfect comedic timing. The friends became revolutionary icons for working-class women in comedy.
2. Victoria Wood As Seen On TV
This hit 1980s BBC sketch series also featured Julie Walters alongside some other famous faces including Patricia Routledge and Celia Imrie. It includes her most famous sketches such as one-offs Two Soups – where an elderly waitress, Walters, takes a little too long delivering two bowls of soup – and regular features such as Acorn Antiques. It also included one of her most famous pieces of music, The Ballad of Barry and Freda ("Let's Do It"), and she wrote the entire programme as well as the synopsis of it for the Radio Times. The show won Baftas for every single episode as well as the all-time Favourite Comedy series gong by the BBC.
3. Dinnerladies
Another hugely successful British sitcom created, written and co-produced by Wood, two series were broadcast on BBC1 from 1998 to 2000, and is set in the canteen of HWD Components, a fictional factory in Manchester. Again, Wood's everyday British humour worked wonders as the sitcom focused on the caterers and customers as the main characters, depicting the hilarious social, romantic and daily occurrences of the staff whilst centering around the main character Brenda Furlong, played by Wood. Arguably the most ordinary of all the characters, Brenda is a marvel at sorting out other people's problems whilst failing to 'cater' to her own needs.
4. Housewife, 49
One of Wood's last triumphs, Housewife 49 is a 2006 TV film based on the wartime diaries of a British housewife called Nella Last. Wood both wrote and starred in the production which followed the experience of ordinary mother Last in the Northern English town of Barrow-in-Furness, Lancashire, during World War II. It was notably one of Wood's more serious roles and was first broadcast in the UK by ITV. The film won two TV Baftas in 2007 where Wood won best actress for her portrayal of Last. Later, Wood chose the small Old Laundry theatre in Bowness-on-Windermere to premiere the stage version of Housewife 49.
Celebrity tweets about Victoria Wood:
© Copyright IBTimes 2023. All rights reserved.