Much-loved British comedian, actor and writer Victoria Wood has died at 62 following a short battle with cancer, her publicist has confirmed. Wood, whose career spanned television, theatre and films, was best known for writing and staring popular comedy shows such an s BBC 1's Dinnerladies, Acorn Antiques and Victoria Wood As Seen in TV with her long-time collaborator Julie Walters.
At the height of its popularity, Dinnerladies, set entirely in a factory canteen in Manchester, was one of the most watched TV shows in the UK, drawing a peak of more than 15 million viewers during its two series run.
She was also arguably the most successful female stand-up the UK has ever produced, and was voted the 10<sup>th greatest of all time by Channel 4 in 2010.
Her publicist, Neil Reading, said: "Victoria Wood has sadly passed away, after a short but brave battle with cancer. The multi Bafta award-winning writer, director, actor and comedian died peacefully at her north London home with family this morning. She was 62. The family ask for privacy at this very sad time."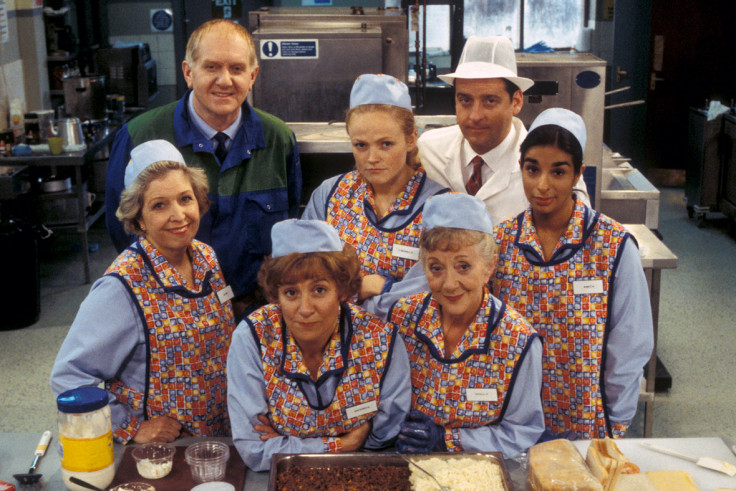 Fellow stars of the entertainment world paid tribute to Wood following news of her death, with David Cameron also describing her as a "national treasure loved by millions".
Wood's long-term manager and friend, Phil McIntyre, said: "Victoria has been a part of our lives as a friend, devoted mother and national treasure for 30 years. She was always modest, generous and undemanding. A super person and a super and unique talent. There will be an unfillable void left on all levels and we will miss her deeply."
Tony Hall, BBC Director-General, said: "Victoria Wood was a woman with a stunning array of talents - a comedian, singer, songwriter, actress and director. People identified with her warmth and great charm. She brought people from all walks of life together and made them laugh and cry. She will be greatly missed and our thoughts are with her friends and family."
Her career spanning five decades began when she won ITV's New Faces in 1973 while still studying at the University of Birmingham before going onto make appearances on BBC One's That's Life.
Despite known for her comedic performances as well as songs played on the piano, Wood was also a double Bafta winning actress for her role ITV's Housewife, 49, a drama set during in a Lancashire town during the Second World War.