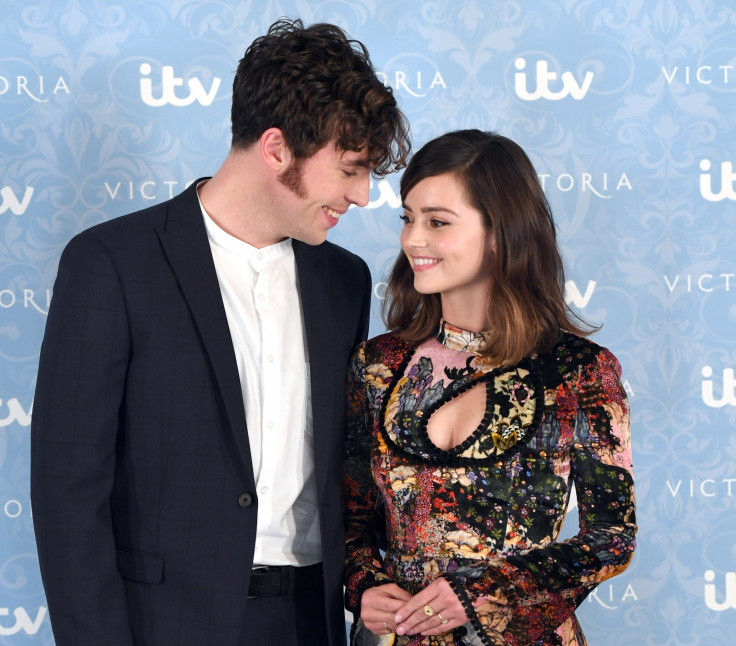 The second series of hit ITV show Victoria returns this Sunday, but all eyes were on leading lady Jenna Coleman's blossoming romance with Tom Hughes, who plays her onscreen husband Prince Albert.
The couple sat side by side as they tried to speak about the show and their characters at the Q&A ahead of the show on Thursday (24 August) at the Ham Yard Hotel, with Jenna, 31, sparking rumours of an engagement by wearing a sparkly ring on her wedding finger.
George Whittaker tweeted: "I didn't realise Jenna Coleman is Engaged! WOW" as Linda Wyatt added: "Heard the two leads Jenna Coleman and Tom Hughes are engaged in real life."
Speaking about their onscreen chemistry, Jenna said of Victoria and Albert's passionate marriage: "I think argument scenes are really, really hard."
"It's probably one of the most challenging things because, especially something that's so fiery, it needs to be spontaneous, so you need to shoot really quickly."
"And you want to get them right, you know, because (Victoria and Albert) are very famous for it, it's part of them."
Adding to that, her onscreen husband and boyfriend of one year Hughes said: "When you have that volatility, it gives it a real energy.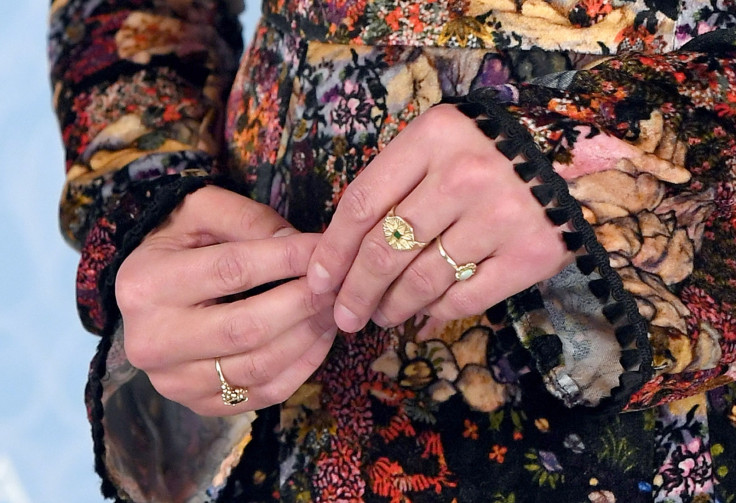 "Particularly in period dramas, some of it can be quite reserved at times so to have that different rhythm is helpful for the story and you just kind of dive in - and if it means you get a hairbrush thrown at you, then that's what happens."
Jenna, who wears blue contact lenses and is arguably far too pretty to play Victoria, has grown to love the character.
She said: "I think what I have grown most to love about her is her absolute candidness and frankness to say exactly what she thinks. Unapologetically so."
The second series follows Victoria during the honeymoon period of her marriage with Albert which is "interrupted by numerous pregnancies." Victoria will learn how to balance motherhood with the crown, which will no doubt set off fireworks.
Victoria returns to ITV at 9.05pm this Sunday.