British Formula One driver Anthony Davidson is recovering in hospital after breaking his back in a spectacular crash during Le Mans 24 hour race.
The 33-year-old was left with two broken vertebrae after the accident, which occured as his Toyota Ts030 Hybrid clipped Piergiuseppe Perazzini's Ferrari before a right hand bend.
Davidson's car veered to the left after brushing the other car, before lifting off the ground, flipping over 360 degrees before landing back on its wheels and slamming into the tyre wall.
In a team Q &A from hospital, Davidson, 33, said he felt like he was "in an aeroplane out of control".
"I knew how close the barriers were and travelling at that speed I was going to be there in no time. That part of the crash was pretty petrifying," he said.
"I felt an almighty punch up my spine when the car hit back down on four wheels.
"I have felt better, that's for sure. I am in a bit of pain, in my lumbar area, the middle area of my back. That's the only thing that hurts really,so I've been lucky."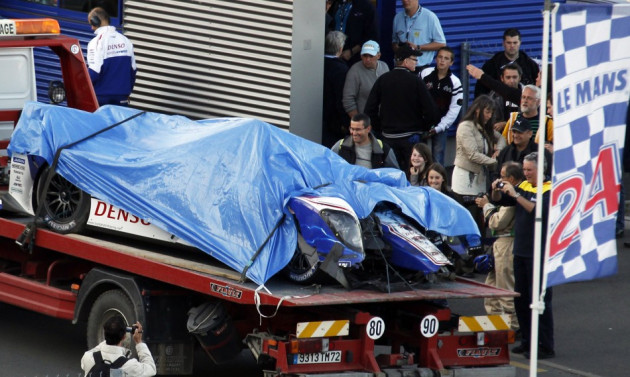 He said he hoped to be up and moving within three weeks, although doctors would expect a recovery period to last several months.
He posted a picture of himself giving a thumbs up to the camera with the message: "Feeling a bit sore today, but generally just happy to be alive!"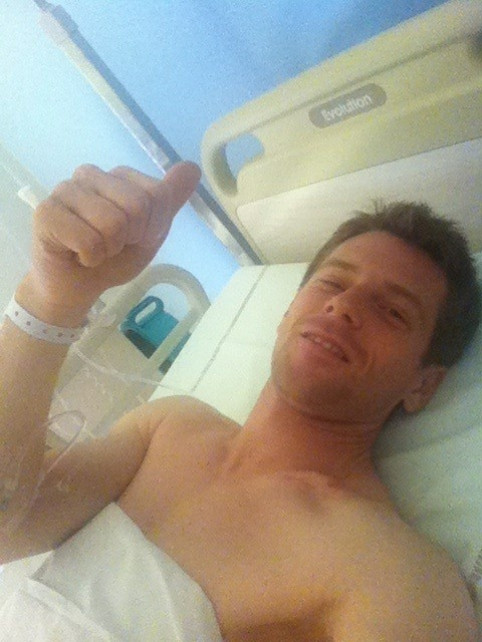 The Le Mans 24 Hr race was won by the Audi team of Marcel Fässler, Andre Lotterer and Benoît Tréluyer, in the No 1Quattro hybrid car.
Davidson worked as a commentator for BBC Radio 5 after finishing his Formula One career and later worked as an analyst for the Sky Sports F1 HD channel.