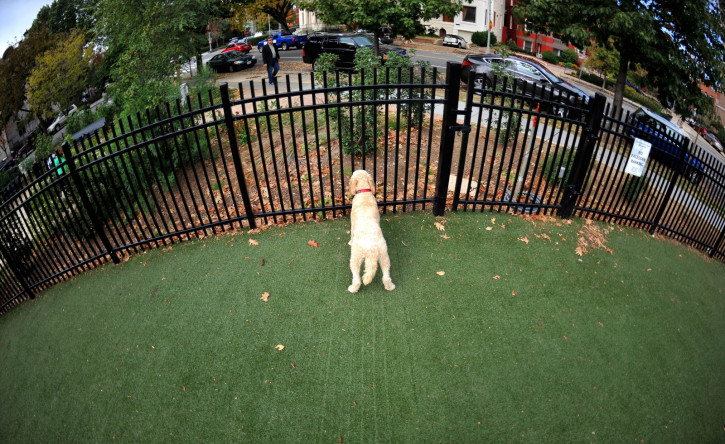 A video of a dog doing acrobatic stunts is going viral on social media. The video was captured and uploaded on Twitter by @satherax, who goes by the username Sath Rogen, on Wednesday morning (20 September).
In the six-second clip, the Twitter user's camera has captured the dog's truly unique way of squeezing through a closed gate. It is not known where the video was shot. It has been liked 163K times and retweeted 81K times.
Twitter users rated the dog's performance, and one of them, Aaron, said: "That twist jump through the gate. 9.5 /10 lmao". Another user said the dog is training for the Olympics.
Some users called the dog a Ninja, while others said they have watched the video many times but still can't figure out how the dog pulled it off.
A user said: "That dog is sponsored by Mountain Dew."
The video even attracted the attention of actor Seth Rogen who tweeted Sath Rogen asking him if his name was really Sath.
The interaction between the two prompted a user to say: "All of that exchange was hysterical. Dog does a matrix and your name is sath? Classic."
Another user said: "Sath & Seth Rogen coming together is highkey more impressive than this dog."