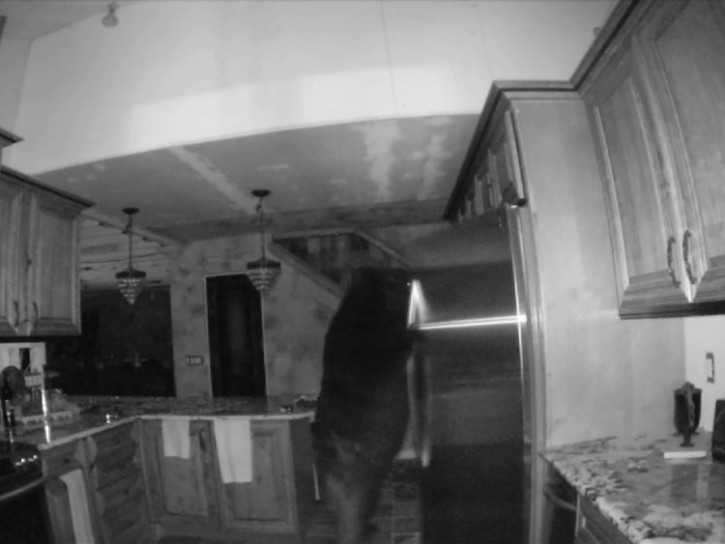 A video capturing a large, male bear raiding the fridge and trashing the kitchen after it broke into a home in southwest Colorado Springs is going viral. The bear spent about six hours gorging and roaming the home while the house owner slept upstairs.
Security camera footage showed the animal entering the home around 11pm local time (6am BST) on Monday (3 July). The bear can be seen standing on its hind legs and opening the refrigerator door, before searching what's there in the cupboards.
During its six-hour stint, the bear devoured strawberries, cherries, blueberries and organic apple oatmeal, the Colorado Springs Gazette reported.
The house owner Chris O'Dubhraic told Sky News, "I got in the kitchen, I heard some rustling and some noise, and a shiver went up my spine. It was just the shudders."
Officials said that the animal got into the house through a first-floor window that had been damaged in a storm.
The bear was later killed on Tuesday (4 July) by wildlife officers.
Colorado Parks and Wildlife said that the animal's size, behaviour and markings confirmed that it was the same bear that, in late June, was discovered eating ice cream and M&Ms which it snatched from a Broadmoor-area home.
A few days earlier, the bear even trapped a woman, Denielle Backstrom, in her SUV while it roamed around her garage.
"This bear was so fat from eating human food it couldn't climb a tree... so it made a bed under a tree," Bill Vogrin, public information officer for Parks and Wildlife, told the Sky News.
"This was a smart bear, a dangerous bear, so it was only a matter of time before someone got hurt," Vogrin added.