Bear caught red-pawed breaking and entering to take a dip in swimming pool
It was spotted casually wandering into the backyard.
A bear was caught sneaking into a swimming pool for a dip on a hot day in La Verne, California.
The homeowner's daughter bumped into the grizzly intruder when she was taking the rubbish out, but retreated to the safety of the house before filming the bear from a distance.
After eating from the bin and wandering around the backyard, the bear slipped into the pool for a swim.
The bear was caught on camera doing a few laps before trying to haul itself out - which took a few tries - before leaving.
"It was scary for her but she was amazed at the bear feeling so at home in our back yard," homeowner Shelley Nobbs told ABC 7 news.
This isn't the first time black bears have been spotted breaking and entering to go for a swim in the area.
In May, a bear was caught sneaking into a man's backyard to go for a morning swim.
Vijay Kotrappa posted a video to YouTube of the black bear casually wandering past his home in La Verne, which shows the animal climbing into the swimming pool to cool off in the Californian sun.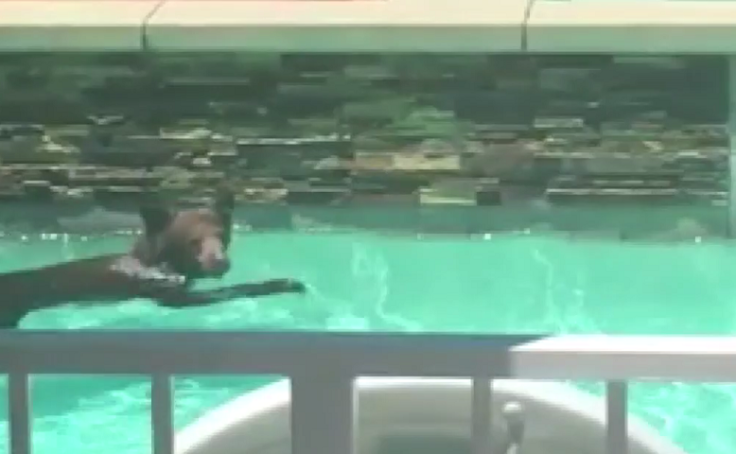 © Copyright IBTimes 2023. All rights reserved.