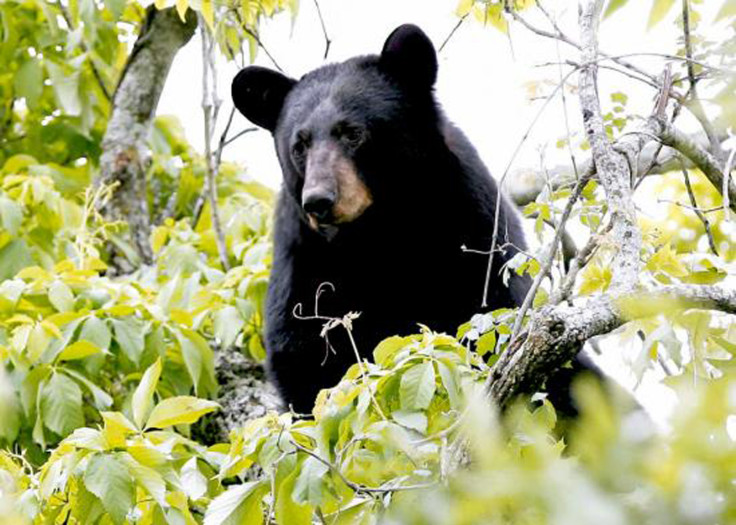 A 16-year-old boy in Alaska who was mauled to death by a black bear during a mountain race reportedly called his brother as he was being chased, a race official revealed. Earlier reports said Patrick Cooper had texted his mother, but that could not be confirmed.
Cooper was attacked Sunday (18 June) after getting lost and veering off the trail during the juniors division of the Robert Spurr Memorial Hill Climb race south of Anchorage, CBS News reported. Race director Brad Precosky said he could not confirm whether the boy texted his mother.
"He apparently got off trail and was able to establish cellphone contact with one of his brothers," Park Ranger Tom Crocket with Chugach State Park said. "While he was speaking to his brother he said there's a bear and from the sound on the phone it appeared an attack had taken place."
CBS affiliate KTVA reported that Cooper's brother was near the finish line when the attack happened and ran to race officials for help. According to The Washington Post, another runner told officials he had seen a bear circling a teen. Searchers used GPS coordinates from the teen's phone to find the boy.
The boy's body was found about a mile up the path, at around 1,500 vertical feet, CBS News reported. Precosky said the 250-pound bear was found guarding the body and then shot in the face by a park ranger. However, the animal managed to run away.
Anchorage Assemblyman John Weddleton described encountering the bear while searching for Cooper. "So, I got kind of through the brush, down a couple a hundred feet off the trail and...the bear came rushing out of some bushes," he told KTVA. "So, I'm yelling 'bear!' to warn the other people—'Bear, bear, bear!'"
Cooper's remains were airlifted from the scene, Alaska State Troopers said.
State Fish and Game spokesman Ken Marsh told reporters that state park staffers were searching the area Monday for the bear. Marsh called the attack "very unusual" and said it was believed to be a rare predatory move, not a defensive action.
Bear sightings and encounters are not unusual in Alaska. "I've been running in the mountains for 30 years," Precosky said. "People come down off the trail and say they've run into a bear. Sometimes that means nothing; other times, it's really serious. Like this."
"This young man didn't do anything wrong," Crockett said. "He was just in the wrong place. You can't predict which bear is going to be predatory."