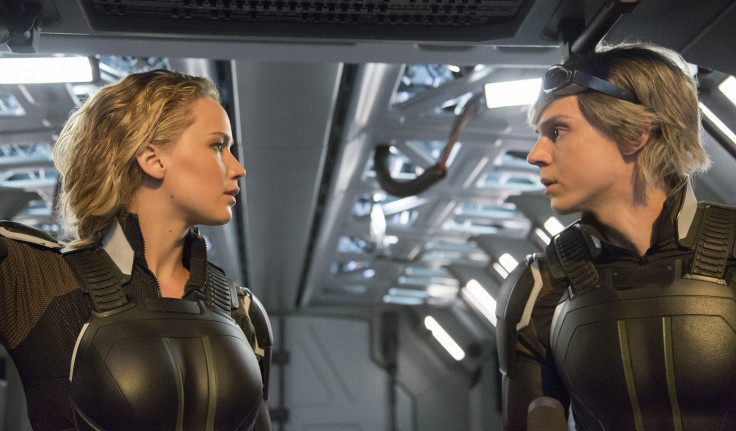 [This article contains spoilers for X-Men: Apocalypse]
While X-Men: Apocalypse has opened to somewhat mixed reviews worldwide, something that has unanimously been agreed upon is that Evan Peters' Quicksilver stole the whole movie (just like in the previous instalment), with just one slow-motion sequence that had every audience member smiling. In the snippet, Quicksilver whizzes around Professor Xavier's School For Gifted Youngsters, scooping up every single teenage mutant there in order to save them from... well, the mansion imploding.
Further celebrating the stand-out scene (which took a mighty 30 days to shoot), 20th Century Fox has released a new featurette that goes behind-the-scenes of the making of the sequence detailing how the teams involved used state of the art filmmaking equipment such as phantom cameras. These are cameras that can pick up something happening in the "blink of an eye and turn it into 15 seconds worth" of footage by slowing it right down.
While he could be easily regarded as the solo star of the scene in the finished film, Peters himself is quick to praise the technical teams involved in making the sequence rather than his acting skills. He told Collider: "They did such a f****** awesome job. The special effects team is amazing.
"Bryan Schmears over at Second Unit, everybody just made that whole sequence awesome, I thought. I was just a minion. They just told me what to do, so I didn't really have much to do with it but I was curious to see how they were going to top it and if they could and I think they have. I'm very excited to see it myself. I'm excited for everybody to see it because we've been working hard on it."
Director Bryan Singer can be heard in the clip, also saying: "We use some of the most sophisticated filming technology in creating this very, very elaborate sequence." Meanwhile stunt coordinator Jim Churchman explains how the most complicated part of the choreography was ensuring that the stunt doubles land in "close proximity to each other" so they can be picked up by the cameras.
X-Men: Apocalypse can be seen in US and UK cinemas now.
For more entertainment news follow A-List on Twitter @Alistinsider