Vienna installs LGBT traffic lights ahead of Eurovision Song Contest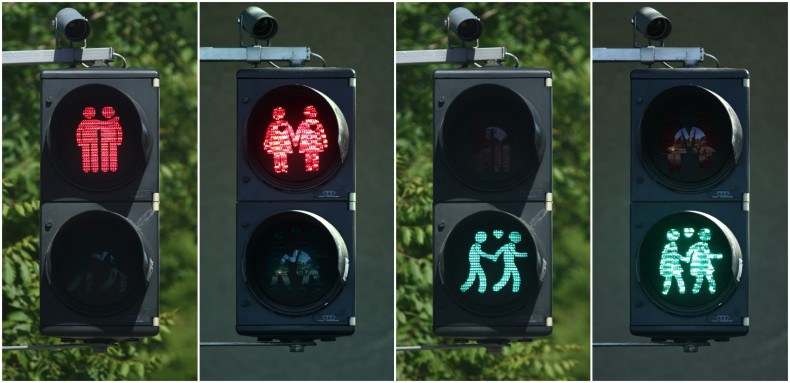 Vienna has installed pedestrian traffic lights showing gay and straight couples instead of the usual stylised lone man in a move to promote LGBT tolerance ahead of the Eurovision Song Contest.
At 47 locations in the Austrian capital, pedestrians are to be instructed on whether it's the right time to cross the road by stick couples holding hands, sometimes complete with love hearts.
The total of 120 modified traffic lights cost the city coffers €63,000 (£45,000, $70,000) and will stay up until June, officials said.
The move came as Vienna is to host a series of LGBT-friendly events such as the Life Ball, a large charity event in support of Aids and HIV research, and Eurovision, which was last year won by Austrian LGBT icon Conchita Wurst.
Pedestrians seemed to appreciate the initiative that city officials said they hope will also help reduce accidents as the new traffic lights are expected to draw more attention from walkers.
"I think this is a great idea," local resident Clemens Bendtner told AP. "The topic of equality and equal treatment is a very important issue, and it is getting some attention through the campaign."
Not everyone agreed, however. The right-wing Freedom Party said it was filing a criminal complaint against the Maria Vassilakou, the councilwoman in charge of traffic issues, for contravening traffic regulations and squandering taxpayers' money.