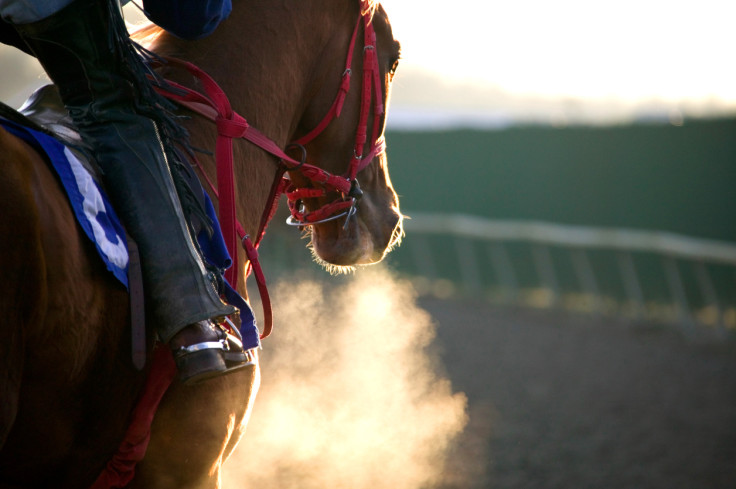 Former stable boy Paul Sheldrake has trained many horses over his life, but one always held a special place in his heart.
He had saved Ellerslie Tom when the animal was facing a one-way trip to the knacker's yard after throwing its jockey in an important race.
But Sheldrake, 45, won the horse's trust and it went on to win almost £100,000 at meetings across the country.
The powerful hurdler went on to race at Cheltenham and Aintree.
In the summer of 2006 he romped home in four consecutive wins and jockeys were queuing up to ride him.
Paul was heartbroken when the owner moved Tom to another racing stable and it only won one more race, before being retired five years ago.
He ended up being advertised on Facebook where eagle-eyed horse lover Kay Sinclair-James spotted the distinctive white blaze down his face.
Kay lives near Paul in Clarbeston, Pembrokeshire, and knew of the strong bond between the horse and his former stable boy.
Paul, who now has his own yard in Pembrokeshire, told WalesOnline: "I never forgot him, he was like a warrior for me. I couldn't believe it when Kay rang me to say, 'We've found Tom.'"
But with a new born baby, Paul wasn't in a suitable position to buy Tom.
So the village teamed up to raise the funds to buy Tom and get him back to Paul.
Kay said: "It was a lovely moment when they were reunited for the first time – I have no doubt Ellerslie Tom remembered Paul from 10 years ago."
Tom was lame from a fractured pelvis and had lost his sparkle but is making good progress at Paul's stables, where he will spend the rest of his days.