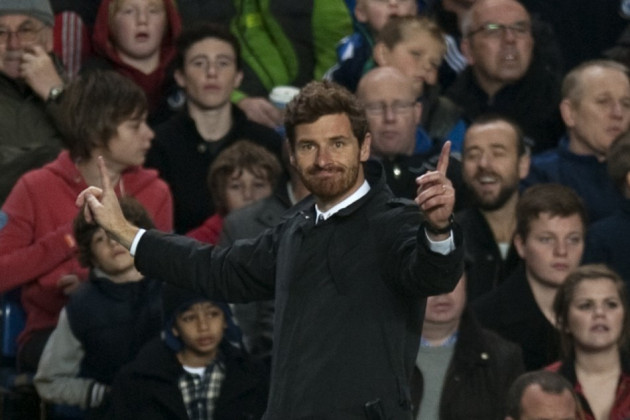 Andre Villas-Boas admits Chelsea have become "anxious" about playing at Stamford Bridge following the Carling Cup defeat to Liverpool on Tuesday.
The Reds knocked Chelsea out of the competition as goals from Maxi Rodriguez and Martin Kelly gave the visitors a 2-0 win.
The Chelsea manager labelled the performance as unacceptable and acknowledged his team had been "inferior" to Liverpool.
Villas-Boas' side have now lost three out of their last four home games and the Chelsea coach said December will be a critical month for the club.
Chelsea travel to Newcastle before facing Manchester City in their next two Premier League games.
Sandwiched between the two is a crucial Champions League tie with Valencia. They require a win or a 0-0 draw against the in-form Spanish side to ensure their survival in the competition.
"We have two big games at home where we need our fans behind us and I'm sure they'll do exactly that," Villas-Boas said.
"In the Champions League this standard won't be enough. We need to up the game and play with the ultimate desire."
Liverpool have now won on their last three trips to Stamford Bridge, a statistic unimaginable during Chelsea's 86 match unbeaten home record that stretched between 2004-8.
"Away from home we've been more solid statistically and as a team. At home we just haven't been good enough," Villas-Boas added.
"We need to get our fans behind us and get the emotion right. You can feel Stamford Bridge has become anxious. We therefore need support. We need atmosphere to get us past this period."
Villas-Boas also backed Fernando Torres to come good, despite another anonymous performance from the £50m striker. Torres has now gone seven hours and 26 minutes without a goal and Chelsea's laboured performance in England's third competition last night only demonstrated how far the Spaniard's stock has fallen.
"It will come with confidence and time. We believe in him [Torres] and will continue to pursue his individual form," the Portuguese coach added.
"Our task as technical staff is to get the best out of players and if we don't do that then we have failed.
'It takes time and Fernando faces a tough time. He must compete because at the moment Didier Drogba is showing good signs."
Chelsea's December Fixtures
3 Dec: Newcastle (away)
6 Dec: Valencia (home)
12 Dec: Man City (home)
17 Dec: Wigan (away)
22 Dec: Spurs (away)
26 Dec: Fulham (home)
31 Dec: Aston Villa (home)