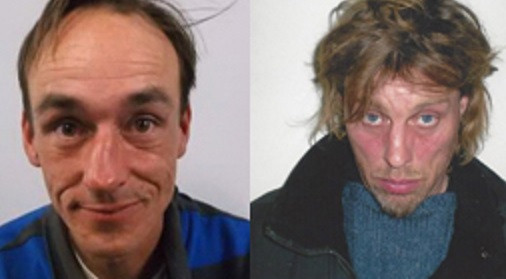 A hunt is underway for two men with a history of violence who have escaped from a secure mental hospital in Epsom, Surrey.
The men, Jason Bratton, 36, and Neil Emery, 46, went missing from Epsom General Hospital on 25 June. Police are warning people not to approach the men if they see them.
Bratton is described as white, 5ft 2ins tall, of a slim build with short black hair. He was wearing grey jogging bottoms, a white tee-shirt, a grey baseball cap and white trainers. He also has a blue Celtic band tattoo around his upper arm.
Surrey police said he is known to frequent the areas of Aldershot, Farnborough, Farnham and Southampton and is a regular user of the rail network.
Emery is described as white, 5ft 8ins tall and of a stocky build with short, black, greying hair, a scruffy beard and a tanned complexion. He was wearing a white tee-shirt, three quarter length khaki trousers and boots. He has links to the Woking and Richmond areas.
Police said both men were detained sunder the Mental health Act and both require various medications. They are not believed to be carrying a mobile phone or any money and neither of them have their medication.
Det insp Dan Voller, who is leading the investigation, said: "We are asking for the public's help in tracing these two men. Both men do have a history of violence and although there is no indication of any direct threat to the public, anyone who believes they have seen either of the two men are urged not to approach them but to phone police immediately on 101 (or 999 in an emergency), quoting reference number P14183236.
DI Voller added: "Because we believe they have not taken their medication, the men may also be at risk of harming themselves. We are carrying out extensive searches for both men, but we need the public's help."
Anyone with information about their whereabouts who doesn't want to speak to the police can also contact the independent charity Crimestoppers anonymously on 0800 555 111.