Holly Branson, the daughter of Sir Richard Branson, choose to book economy seats on the airline which is owned by her family. The down-to-earth heiress was flying back to the United Kingdom with her three children and was seated in the economy section of the aircraft.
Branson had been on holiday at her father's private island in Antigua. After vacationing at Necker Island, the mother-of-three shared an Instagram picture of the family returning to the UK. In the picture, Branson's four-year-old twins Etta and Artie are sleeping in their seats while eight-month-old Lola is swaddled in her mother's arms.
The seats in the picture show that the heiress was evidently flying economy. Instead of taking a private jet, Branson took Virgin Atlantic's flight from Antigua to the UK.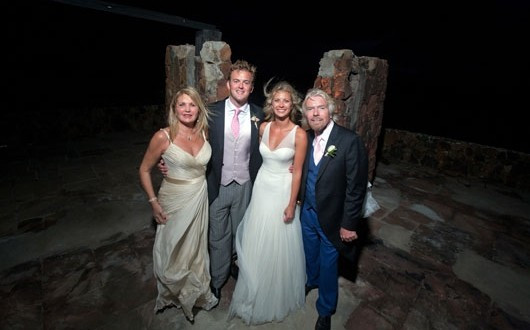 Branson is a popular and beloved heiress because of her achievements and philanthropic activities. Currently, Branson is a part of Virgin's Leadership Team and chair of Virgin Unite. She also founded the Big Change Charity. Before entering the Virgin empire, Branson pursued a degree in medicine. Branson even worked as a Junior doctor at Chelsea and Westminster Hospital. She entered the world of business to help fuel her philanthropic projects. Branson, along with her brother, fund multiple charities.
One of Branson's close friends, Prince William, was also photographed flying with the budget airline, FlyBe. The Duke of Cambridge was spotted flying with his family to Scotland where they will be staying at Balmoral Castle.
Branson escaped the media frenzy Prince Harry and Meghan Markle faced for flying in a private jet. Instead, she received praise not only for the flying economy, but also for managing to put all three children to sleep. The tough task of managing three small children on a seven-hour flight was expertly handled by Branson.