Virgin Galactic has been granted a license to take paying tourists into space. The company, led by Sir Richard Branson recently restarted its mission to take customers out of the Earth's atmosphere, nearly two years on from a crash which killed one of the spaceship's pilots.
The license, granted by the US Federal Aviation Administration's Office of Commercial Space Transportation, means Virgin Galactic can use SpaceShipTwo can take paying passengers into space. The license was granted after an in-depth review of the spaceship's design, plus safety and flight trajectory analysis.
The granting of the licence comes on the same day which saw Virgin Galactic conduct a taxi test, towing SpaceShipTwo with a Range Rover out of its hangar at Spaceport America, in New Mexico, and onto the runway. The company described the taxiing as "an important step towards the flight test programme...we couldn't be more proud of our team and their hard work to reach both milestones."
Mike Moses, Virgin Galactic's senior vice president of operations, said: "The granting of our licence is an important milestone...as is our first taxi test for our new spaceship. While we still have much work ahead to fully test this spaceship in flight, I am confident that our world-class team is up to the challenge."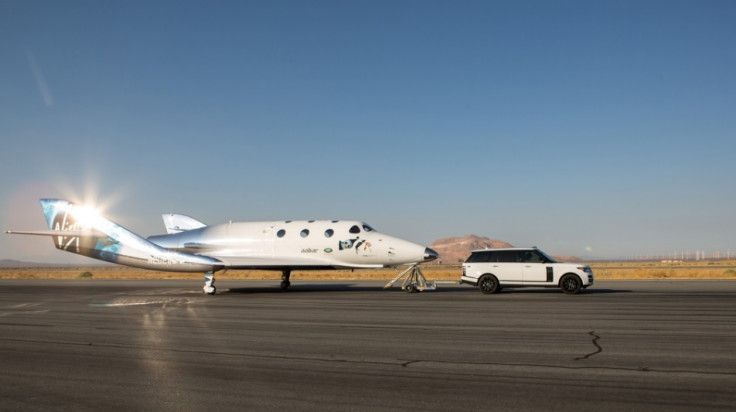 Several hundred customers have already paid deposits to fly on Virgin Galactic, which is running several years behind schedule. Tickets costs $250,000 (£190,000) each and let passengers experience just a few minutes of weightlessness, before returning to Earth. A number of celebrities have paid deposits, including Katy Perry, Tom Hanks, Angelina Jolie, Justin Bieber and Leonardo DiCaprio.
It was ruled in July 2015 that poor training resulting in the crash and subsequent death of 39-year-old co-pilot Michael Alsbury. It was deemed that Alsbury was unaware of the catastrophic consequences of unlocking the craft's moveable tail section too early in the flight. Doing so caused the spaceship to break up in mid-air during its fourth powered test flight on 31 October 2014.
Pilot Peter Siebold, 43, managed to parachute to safety.