Virgin Galactic to return from crash with new spaceship in early 2016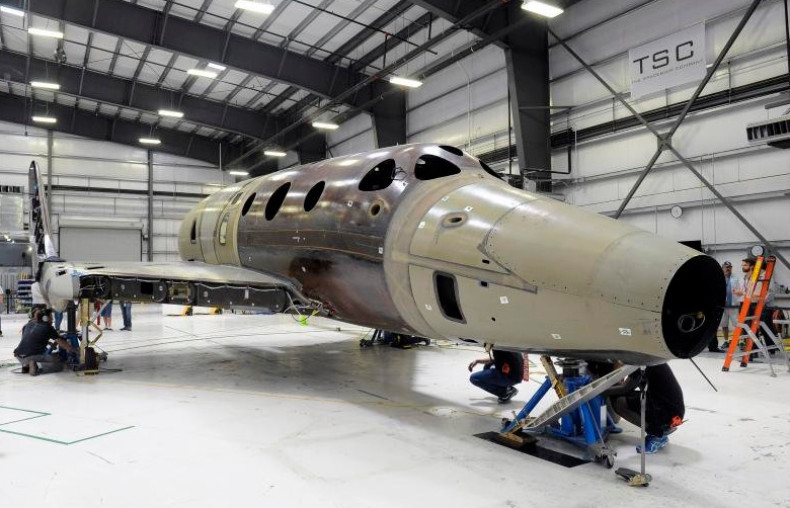 Sir Richard Branson says Virgin Galactic is back on track, a year on from the death of one of its pilots. Branson revealed that he considered giving up on the development of space tourism in the wake of the crash, but said his staff and hundreds of customers who have paid deposits for the £160,000 flight wanted the project to continue.
Virgin Galactic is almost ready to unveil the replacement for the destroyed SpaceShipTwo aircraft, which Branson said should be ready to begin testing in February 2016. The company eventually hopes to have a fleet of aircraft each taking six passengers to suborbital space, where they will experience several minutes of weightlessness before coming back to Earth.
"We're very much back on track," Branson said in an interview with Mashable. "We'll be unveiling the new spaceship, and then we go into flight tests."
Recalling his thoughts after the accident, which killed co-pilot Mike Alsbury and injured pilot Peter Siebold, Branson said: "For 48 hours I really wasn't sure whether we should carry on. But the 600 engineers and technicians, and the 800 astronauts [paying customers], made it very clear they wanted to."
Founded in 2004, Virgin Galactic had hoped to have its first flight – with Branson and his family on board – in 2009, but numerous delays, including the crash, have put this date back.
Regarding the first passenger flight, Branson said: "That's one thing I'm never going to be in a hurry on. We just have to see how it goes."
'We believe the spaceship itself is sound'
Virgin Galactic chief executive George Whitesides said in the same interview: "I think we are in a much better place than we might have expected in the period immediately after the accident, and that's because our team came together, our customers stuck with us, and honestly we believe that the vehicle itself is sound."
An investigation found the crash was caused by Alsbury unlocking the ship's "feathering" system, designed to slow it down, earlier than expected, which caused it to break up.
Manufacturing partner Scaled Composites was also blamed for not warning Galactic that releasing the feathering mechanism early, above a speed of Mach 1.4, would create enough aerodynamic drag to damage the aircraft.
Virgin now produces the parts in-house, although the decision to do so was made before the accident.
Whitesides said the encouragement from staff and customers "meant that we could go full speed ahead on finishing the build for the second spaceship. Where we find ourselves is quite close to finishing that spaceship and putting it into the start of tests."