Virgin Trains stops carrying Daily Mail over paper's stance on LGBT issues and immigration
According to an internal memo, Virgin Trains said the newspaper is "not compatible" with its brand.
The newspaper has hit back against this "attack on free speech".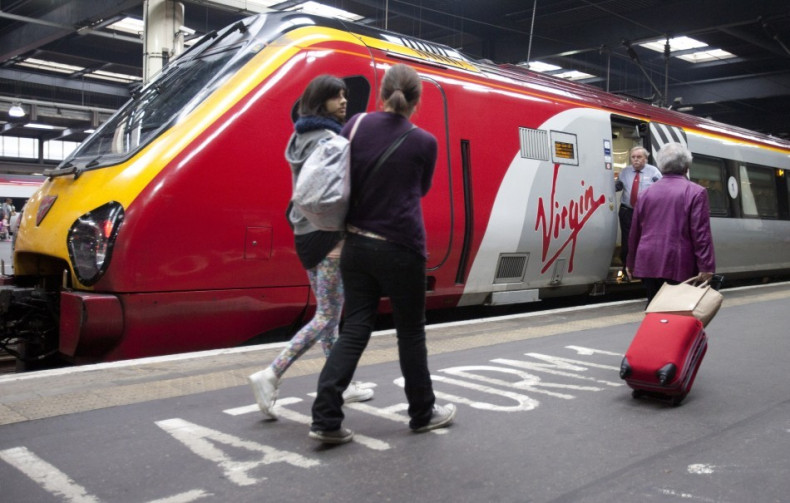 Virgin Trains has stopped stocking the Daily Mail, reportedly due to employees raising concerns over the newspaper's editorial position on issues including immigration, LGBT rights and unemployment.
The Virgin Trains West Coast network, which connects London Euston to cities including Manchester, Glasgow, Edinburgh, Blackpool, Liverpool and Birmingham, will no longer carry the Daily Mail on its trains. This includes in the on-board shop or as free handouts to first class passengers.
Virgin Trains revealed the reasons for the move in an internal memo last year, seen by PR Week, who revealed it said: "Different viewpoints are often valuable, and it's certainly true that we choose to take our news from different sources depending on our view of the world.
"Thousands of people choose to read the Daily Mail every day. But they will no longer be reading it courtesy of VT [Virgin Trains]. There's been considerable concern raised by colleagues about the Mail's editorial position on issues such as immigration, LGBT rights, and unemployment. We've decided that this paper is not compatible with the VT brand and our beliefs. We won't be stocking the Daily Mail for sale or as a giveaway."
A Virgin Trains spokesperson said: "We regularly review the products we have on sale for customers in the shop onboard our west coast trains and after listening to feedback from our people, we decided in November 2017 that we would no longer stock copies of the Daily Mail.
"When we stocked the Daily Mail onboard, we sold one copy for every four trains."
A Daily Mail spokesperson pointed towards recent negative coverage of Virgin Trains in the Daily Mail as a possible reason for the timing of its "attack on free speech," referencing an article by City Editor Alex Brummer on 3 January with the headline: "The final insult after soaring rail fares? Now you'll pick up the bill for bailing out Branson!"
The spokesperson told IBTimes UK: "It is disgraceful that, at a time of massive customer dissatisfaction over ever-increasing rail fares, and after the taxpayer was forced to bail out Virgin's East Coast mainline franchise – a decision strongly criticised by the Mail - that Virgin Trains should now announce that for political reasons it is censoring the choice of newspapers it offers to passengers. It is equally rich that Virgin chose to launch this attack on free speech in the ASLEF trade union journal.
"For the record Virgin used to sell only 70 Daily Mails a day. They informed us last November that to save space, they were restricting sales to just three newspapers: the Mirror, FT and Times. They gave no other reason, but it may be no coincidence that all those titles, like Virgin owner Sir Richard Branson, are pro-Remain."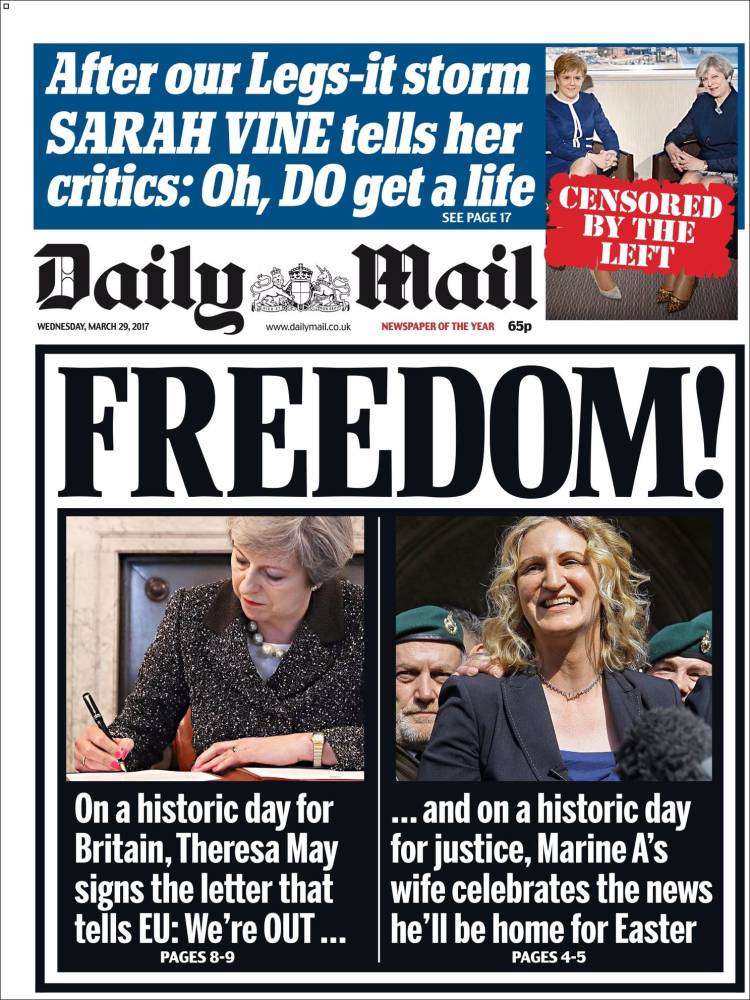 Stop Funding Hate, which challenges the "hate campaigns" of the Daily Mail, the Sun and the Daily Express by "encouraging Britain's best-loved brands to pull their ads", welcomed the move by Virgin Trains.
Director of Stop Funding Hate Richard Wilson told IBTimes UK: "With experts warning that the hate in our media has fuelled hate crime on our streets, there is growing public disquiet about the impact of hostile and discriminatory newspaper coverage.
"Although our focus is on advertising rather than bulk giveaways, Stop Funding Hate supporters share many of the concerns raised by Virgin Trains employees about the Daily Mail's coverage. This is obviously a decision for Virgin Trains, but Stop Funding Hate is all about consumer choice and we've never called for any publication to be removed from sale."
The campaign's recent crowdfunding page raised £80,251, double its initial target of £40,000, to fund a full-time community organiser and develop new resources to fight its cause. Other brands have previously cut ties with the Mail, including Paperchase who promised not to run any more promotional partnerships with them after being slammed for a promotion for free Christmas wrapping paper in November.
Former Ukip leader Nigel Farage responded less favourably to Virgin Trains' decision, tweeting: "We are heading in a worrying direction. Banning things because you don't like them solves nothing."
Virgin Trains is a separate company to Virgin Trains East Coast, which runs services between London Kings Cross and cities including York, Newcastle, Leeds, Durham, Glasgow and Edinburgh.