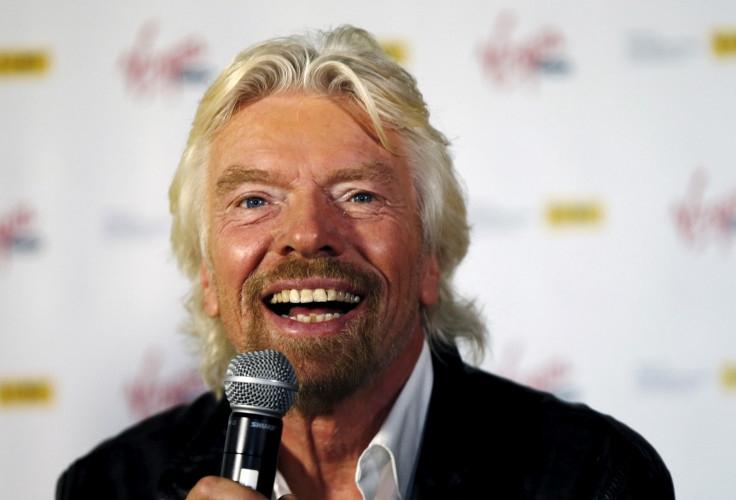 Sir Richard Branson has joined the ranks of billionaire entrepreneurs extolling the virtues of giving people a universal basic income.
The Virgin founder said that the rise of Artificial Intelligence (AI) and new technology means that many jobs will be replaced in future.
He said that he was in Finland which is experimenting with paying its unemployed citizens 560 euros a month, replacing previous social benefits.
The scheme is open to 2,000 Finns aged between 25 and 58, and Branson said it was good that it encouraged the dignity and purpose of work without the fear of losing their benefits by taking a low-paid job. The cash will be paid even if they do find work.
In a post on his company's website, Branson said: "A lot of exciting new innovations are going to be created, which will generate a lot of opportunities and a lot of wealth, but there is a real danger it could also reduce the amount of jobs.
"This will make experimenting with ideas like basic income even more important in the years to come."
"Most countries can afford to make sure that everybody has their basic needs covered. One idea that could help make this a reality is a universal basic income. This concept should be further explored to see how it can work practically," he wrote.
Universal basic income trials are being launched or being considered in the Netherlands, Italy, Canada and Scotland.
Facebook founder Mark Zuckerberg called in May for a UBI to boost personal potential and build economic growth.
"We should explore ideas like universal basic income to give everyone a cushion to try new things," the billionaire told Harvard graduates.
Tesla CEO Elon Musk has also said that UBI is a solution to the unemployment that automation will likely cause, telling the World Government Summit in Dubai "It's going to be necessary".