Viscount Rhodri Philipps charged with making online threats to anti-Brexit lawyer Gina Miller
Philipps - also known as Lord Strange of Knockin - charged with sending racially aggravated messages.
A viscount has been charged with sending racially aggravated messages to renowned anti-Brexit campaigner Gina Miller.
4th Viscount St Davids Rhodri Colwyn Philipps, 50, was arrested by officers from Scotland Yard's Operation Falcon team. He also holds the titles Lord Strange of Knockin, Lord Hungerford, and Lord de Moleyns,
The Metropolitan Police said the arrest followed a complaint made on 6 November.
"Rhodri Colwyn Philipps, 50 (16.09.66) from Knightsbridge was charged on Tuesday, 7 March with malicious communications with racially aggravated factors," the police said.
Miller, 51, has been one of the figureheads behind the campaign to attempt to overturn the Brexit vote. The founder of a private investment firm, she won a Supreme Court battle to demand Parliament have the final say on whether to leave the European Union.
She said that fronting the campaign had made her the most hated woman in Britain. "I've been told that 'as a coloured woman', I'm not even human, I'm a primate and only a piece of meat and I should be hunted down and killed," she told The Guardian recently.
"I've had somebody told me I needed to be 'the new Jo Cox'," referring to the Labour MP who was killed last summer.
"I've had people say there only three positions a woman of colour can have, that is a prostitute, a cleaner or having babies. People who have said, 'I know how you've made your money: on your back'."
Philipps, from Knightsbridge, was bailed and will appear at Westminster Magistrates' Court on 4 April. According to the Mail Online he can trace his descendants back to Norman times and is known for his love of polo.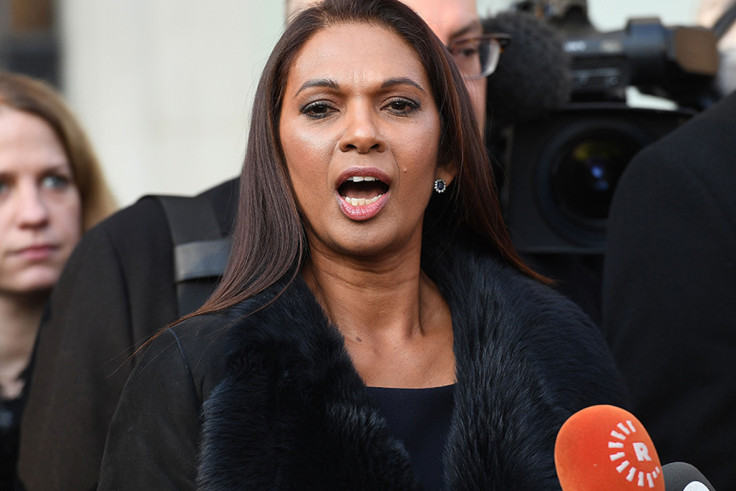 © Copyright IBTimes 2023. All rights reserved.