Charr To Get Klitschko Attention By Knocking David Haye Out
Manuel Charr has his eye on knocking out David Haye en route to securing a rematch with Vitali Klitschko.
The German fighter is desperate for another opportunity to take on the reigning WBC heavyweight champion after being handed a first professional defeat at the hands of Klitschko in September 2012 in Moscow.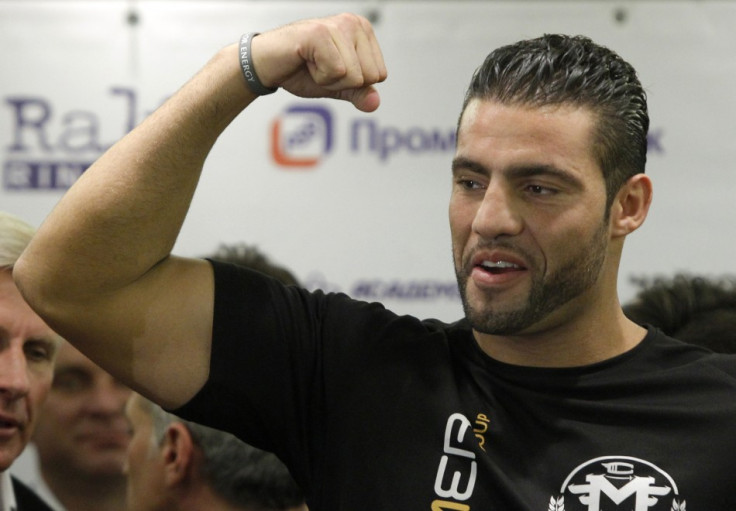 Charr's June 29 bout with British heavyweight Haye in Manchester will be his third fight since tasting defeat against Klitschko, but having recorded wins against Konstantin Airich and Yakup Saglam since that night in Russia, Charr has his eye on making quick work of Haye before launching his bid for his rematch with the Ukrainian.
"I want my rematch and to get it I have to knock out David Haye on June 29," Charr told ESPN. "So that is exactly what I will do.
"Vitali doesn't want to fight David and he doesn't want to fight me again, either. But if Vitali is any sort of champion he will look at this fight on June 29 and then fight the winner. We both want him and we have both earned the right to get a shot.
"He's never fought Haye, and Haye has called him out for three years now. Vitali said he wanted to knock him out, shut him up and all this other rubbish, but he never did anything about it. The fight never happened; I won't let Vitali do the same to me."
Meanwhile, Wladimir Klitschko aimed what was been widely perceived to be a dig in Haye's direction, following his victory over the unbeaten Francesco Pianeta in Germany over the weekend.
The reigning IBF, IBO, WBO and WBA heavyweight champion stopped the Italian fighter after six rounds; put paid tribute to his opponent following the bout with a comment that is likely to have also been picked up by Haye.
"I want to thank my opponent," the younger Klitschko said. "There are a lot of challenges who talk a lot, but he got in the ring and fought bravely."
© Copyright IBTimes 2023. All rights reserved.