Russian opposition activist and journalist Vladimir Kara-Murza remains in a coma, after allegedly being poisoned for the second time in three years.
He is one of a series of critics of President Vladimir Putin's Kremlin who have been killed or fallen seriously ill in mysterious circumstances.
Vladimir Kara-Murza
Born in Moscow in 1981
Worked as a news correspondent in Washington
Coordionator of the pro-democracy Open Russia Foundation
Ally of assassinated Kremlin-critic Boris Nemtsov and federal council member of the PRP-PARNAS party
Suffered suspected poisoning in 2015
Currently hospitalised after second suspected posioning
Who is Vladimir Kara-Murza?
Who is the man whose family allege is being targeted by political opponents for his outspoken commitment to democratic reform?
Kara-Murza's father, also named Vladimir, was also an eminent journalist and an opponent of Soviet authorities. After graduating from Cambridge, Kara-Murza followed in his father's footsteps, working as a journalist in the US.
While working as a television correspondent in Washington for Russian media in 2012, he was sacked after speaking out in support of the Magnitsky Act, a bill that saw several Russian officials allegedly involved in assassinating lawyer Sergei Magnitsky sanctioned by the US.
Blacklisted by Russian media
His defence of the bill saw him allegedly blacklisted by Russian media, and he was hired to work on political projects by Mikhail Khodorkovsky, an oil tycoon who was jailed for a decade by Putin and after his release moved to Europe.
Khodorokovsky's Open Russian Society declares itself dedicated to promoting democratic reform in Russia, and Kara-Murza works as its deputy director, in his own words "keeping the spotlight on the situation in Russia and advocating for democracy, human rights, and the rule of law".
Kara-Murza also became involved in the pro-democratic political movement in Russia, and in 2012 was elected to the federal council of the pro-Western Republican Party of Russia (RPR-PARNAS), which at the time was co-chaired by Boris Nemtsov, a former deputy prime minister and outspoken critic of Putin.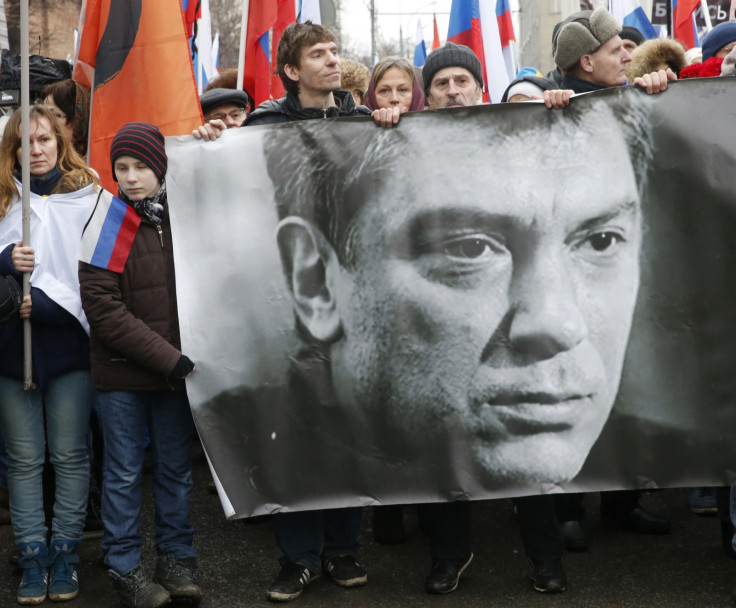 In February 2015 Nemtsov was shot dead walking home from a restaurant only 200 metres from the Kremlin, with the brazen killing sending a chill through the embattled Russian opposition movement.
Kara-Murza and RPR-PARNAS colleague Mikhail Kasyanov last April presented a list of eight Russian media figures to the US Congress, who they claimed had helped to smear Nemtsov as an enemy of the Russian people, and appealed for them to be added to a list of sanctioned individuals.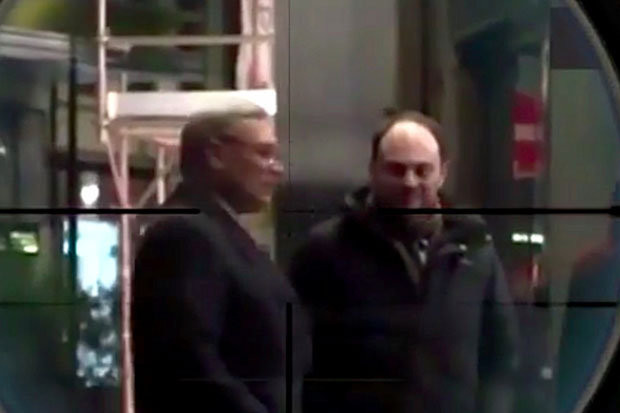 Falls ill after alleged poisoning
Weeks later Kara Murza fell seriously ill after dining in a Moscow restaurant. He suffered heart palpitations, vomiting, and lost consciousness and was taken to a hospital in the city suffering from multiple organ failure. Doctors declared the symptoms may have been due to complications caused by taking a prescription antidepressant. Independent experts though declared the symptoms unlikely to have been caused by the medication.
Kara-Murza survived, and returned to his role promoting free and fair elections in Russia, but there was further intimidation, when Chechen warlord and Putin ally Ramzan Kadyrov published a picture showing Kara-Murza and Kasyanov in rifle crosshairs.
Last week, Kara-Murza fell ill again, with symptoms reportedly identical to those he suffered in 2015. He remains in a coma, and his family has sent evidence to labs in Israel to independently establish the cause of the illness.
If poison is the cause of Kara-Murza's illness, he will not have been the first Kremlin critic to have suffered the fate. In 2006, former KGB spy and Putin critic Alexander Litvinenko died after being poisoned with radioactive polonium in London, while in 2004 pro-Western politician Viktor Yushchenko fell seriously ill and his face erupted into lesions and boils when he was poisoned shortly after his presidential victory. Yushchenko survived the poisoning and was president of Ukraine until 2010.
In an interview with the Telegraph in 2015, Kara-Murza said that the closing down of all legitimate means of opposition would eventually prove to be the Kremlin's undoing.
"They have destroyed elections as an institution, they've destroyed the independence of the major media, they've destroyed the integrity of the legal and judicial system," he said.
"They've destroyed every legal, legitimate, constitutional way of changing a government. So when change comes, it will come as a revolution in some form. It's our responsibility to make that revolution as peaceful as possible. A velvet revolution, if you like."