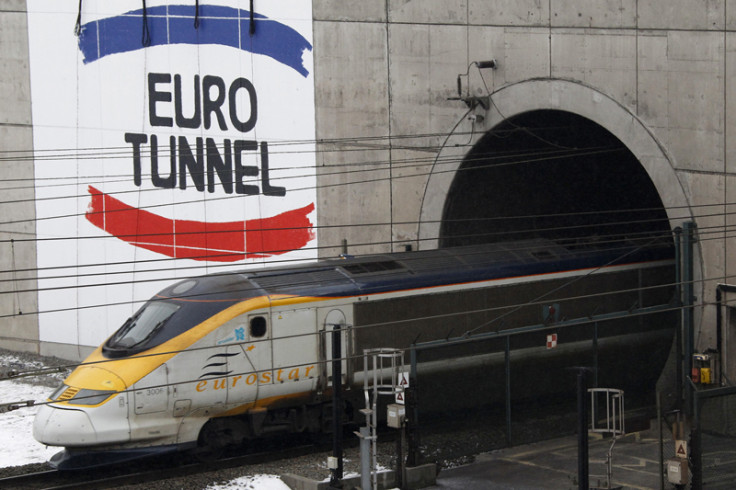 Ever fancied using your phone to make calls or access the internet whilst travelling 100 metres underwater across the Channel Tunnel to France? From March 2014, you will be able to.
UK mobile operators Vodafone and EE have completed work with Eurotunnel on offering mobile network coverage on the North Tunnel, which goes in the direction from UK to France.
The two operators have signed a ten year agreement with Eurotunnel to offer mobile services in the tunnel, but for now, only 2G and 3G services, i.e. voice calls, SMS text messages and 3G data will be available, but not at the 4G speeds some customers will be used to.
As fast as above-ground 3G networks
Vodafone and EE claims that the quality of calls and data made by passengers travelling either on Le Shuttle or the high speed passenger trains such as the Eurostar should be equivalent to using the same services while above ground in Paris or London.
Eurotunnel took ten months to install the mobile network with Alcatel-Lucent between 2011 to 2012, as part of an exercise to upgrade the old analogue communication system for Eurotunnel staff to a digital system.
The Paris Metro apparently took ten years to install a similar mobile network.
"We were installing a GSM-Railway (GSM-R) system to upgrade to a digital control system, so we piggybacked the GSM-Passenger (GSM-P) network onto that," Eurotunnel's spokesperson John Keefe told IB Times UK.
Why did it take so long?
The French mobile operators Bouygues Telecom, Orange and SFR started their mobile networks in the South Tunnel in 2012, so why did it take so long for the UK to get on board?
Keefe explained: "The French got in very early as they wanted to have their [mobile] services in place for customers coming to the 2012 Olympic games in London. British operators [meanwhile] were concentrating on dealing with the networks in and around London. Once the games were over, negotiations then started."
UK operators have also had their hands full since the Olympics in rolling out superfast 4G services across the country. EE, formed from the merger of Orange and T-Mobile, had the head start, beginning its 4G roll out in October 2012, while Vodafone and O2, who share network infrastructure, jointly launched their services in August last year.
According to Keefe, the mobile operators on both sides are keen to offer 4G services in the Channel Tunnel too, and the option to upgrade is there. EE has said that it aims to have 4G up and running on the channel by summer 2014, but no definite timeframe has been set by any of the other operators.