The advent of Siri came with much fanfare and acclaim and added a hitherto unknown and unexperienced dimension to smartphones across the world. Apple's voice-activated personal assistant became such an instant hit and the tlak of the town that it was no wonder the smartphone surpassed all previous smartphone sales records held by Apple.
Unfortunately for those who own neither an iPhone 4S nor an iPhone, the problem was Siri was limited to use only in the 4S - this meant users of other iOS-based devices were left in a fix.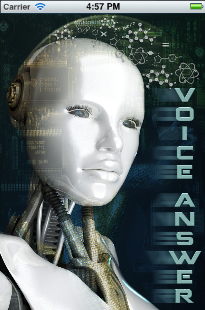 One way to counter the limitation is to jailbreak your iOS device in order to enable Siri functionality, as we have seen in an earlier IBTimes UK report. However, the snag with jailbreaking is it could damage or delete personal data, besides consuming enormous amounts of time patching imperfections or updating jailbreaks whenever Apple releases a new software/firmware update for its iOS devices. Moreover, a majority of iOS users could be novices who are still experimenting with their first iOS device and jailbreaking may not be an ideal solution in such cases.
Alternatives?
Watch the Video Depicting the Voice Answer in Action Below:
One possible solution is an app called "Voice Answer", which not only has similar features but is not hampered by criticism or constrained by having to worry about 4S sales. One such criticism concerns the language barrier. Although there have been updates released by Apple, "Siri" is still far from perfect, failing to answer simple questions like "What is the current time in London?"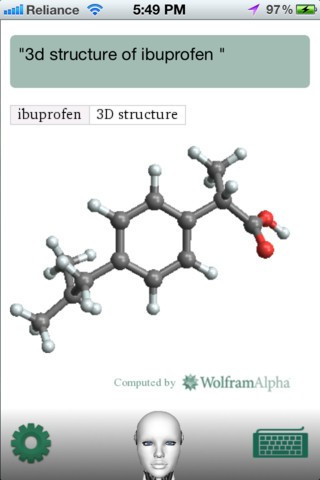 The big question, now, is if "Voice Answer" will remedy Siri's drawbacks or be another failure. The challenger, reportedly, will answer all questions - simple, strange or otherwise, besides being able to convert text to speech, according to RedmondPie. In addition, this app allows you, unlike Siri, to type text and get real-time answers.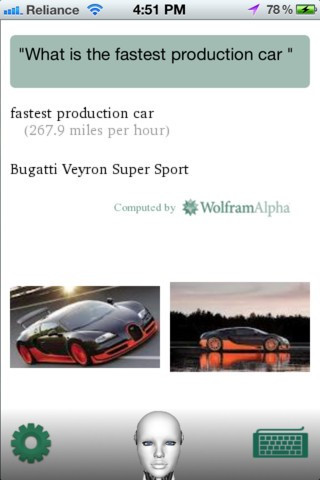 Users have often complained of Siri misunderstanding requests and questions and respond with inappropriate solutions. The problem could be resolved with an on-screen keyboard. Finally, although Voice Answer's speech recognition is a bit inconsistent around the edges, it is no different than Siri and needs some technology refinement, reports RedmondPie.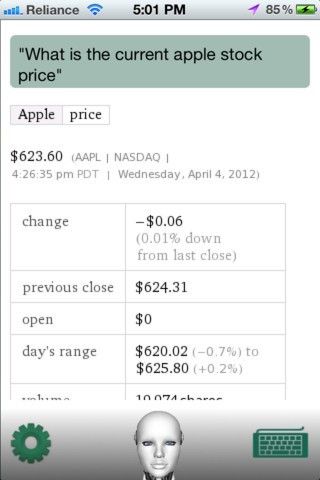 Nevertheless, the integration of voice recognition software with Graphical User Interface (GUI) tools like Wolfram Alpha and image supplementary tools give you the much needed clarity of information. The intuitive app is available at a slightly high price of £2.5 ($3.99), which is acceptable given the lack of Siri on majority of iOS devices by default. The app clearly fits the bill as a Siri alternative, given its impressive GUI and text-to-speech communication capabilities that are non-existent on Apple's famed Voice Assistant software.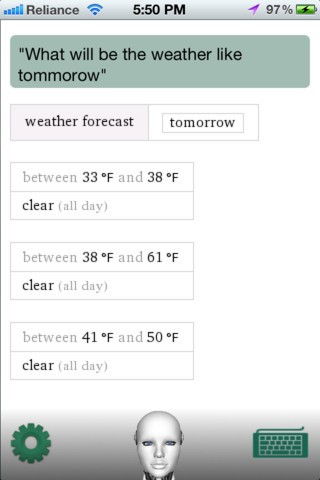 Download Voice Answer for iPhone, iPad and iPod Touch from here and time alone will reveal if this software is just an alternative or a perfect substitute to Siri.
MUST READ: iOS Jailbreak: How to Install Siri on Your iPhone 4/3GS & iPod Touch 3/4 Without a Proxy Server [GUIDE & VIDEO]