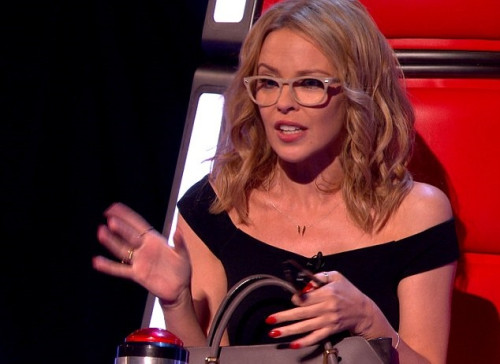 As if her natural charm and charisma wasn't enough, Kylie Minogue has resorted to just about every trick in the book to get the acts on The Voice to pick her as their coach.
We've watched as the pop princess, who joined the panel on the new series along with Kaiser Chiefs Ricky Wilson, has flirted with the talent, sung along in glee as they impressed her with renditions of her own tracks, danced in her chair uncontrollably and preened and pouted.
"That smile is dangerous," noted Wilson earlier, clearly threatened by the Kylie effect.
On tonight's episode she went to the lengths of performing a dance around her chair for good luck and bribed one contestant with the contents of her handbag.
The 45-year-old pulled out her Agent Provocateur perfume, a pair of reading glasses and then dark shades, telling singer Jai: "I've got spectacles. You know you wanna get reading, you wanna get sexy, you get your spectacles on."
Pulling out the sunglasses, she added: "You're too bright, you're too bright. I can't stand it you're a superstar, you're gonna need these."
She then finally pulled out her security pass to the studio, adding: "Here's my security badge so you can get in whenever you want, it's yours!"'
And when Rachel O'Connor wowed the judges with her flawless rendition of Emili Sande's Clown, the superstitious Aussie star did a dance around her chair just for luck.
While slightly odd, her tactics appear to be working, as both acts opted to join team Minogue.
"Get my bag out here," Will.i.am hollered to the producers.
The singer, who previously had all male acts and was eager for some female talent in her group, also managed to win favour with twins Gemyni.
"I needed girls - I didn't know I was going to get two in one hit," said a delighted Minogue.
And if things weren't strange enough, Will.i.am revealed he still had the tag on his hat, and later inexplicably, used the analogy of swimmer Michael Phelps to soften the blow for Hairspray star Leanne Jones, whose rendition of 'Skyfall' failed to win over the judges.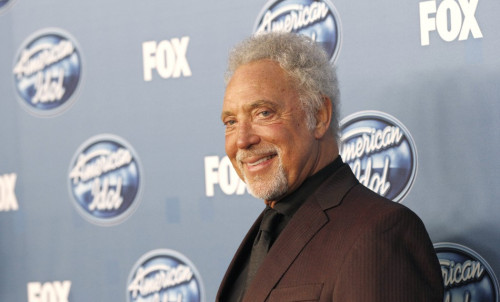 Not one to be left out, Tom Jones regaled his fellow judges with a story of how Elvis Presley sang to him, while the Welsh star was taking a shower.
Famed for name dropping he said "I've dueted with a lot of people, but to have Elvis sing for you while you're taking a shower, that's something else."
Into it's fourth week of blind auditions, seven brand new singers have made it into the coaches' teams. Kylie Minogue now has seven acts, Tom Jones has seven, Will.i.am has six and Ricky Wilson has five.
Watch The Voice on Saturdays at 7pm on BBC 1.