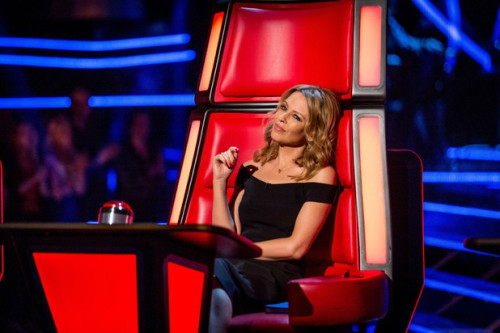 With the celebrity coaches looking for the final acts to complete their teams, the pressure is on to find a stand out star.
And this week saw them turning away talented acts to find that diamond in the rough.
Emily Adams was one of the lucky ones, who had Kaiser Chiefs front man Ricky Wilson won over as she belted out the song 'I'd Rather Go Blind.'
With her powerful vocal range Will.i.am said he hadn't expected to see the pretty blonde before him, imaging she would be more like his aunt, "the heavier one."
With one coach on side it was all Adams needed to get through. "She's a killer, that kid," said Tom Jones.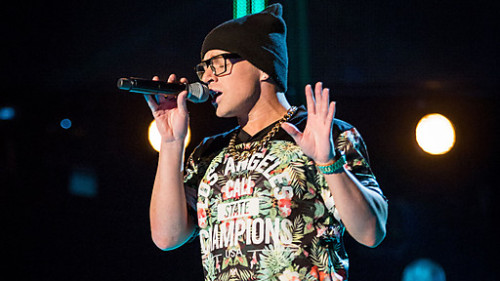 Callum Crowley had the coaches up and dancing as he sang Climax in his uniquely high-pitched voice.
Dressed in his glasses and beanie, Minogue thought his look was sexy while Wilson was banking on him being a fan of the Kaiser Chiefs.
But it was Will.i.am who bagged the popular singer in the end, describing his look as "dope."
It didn't hurt that she already looked like a pop star but Jazz Bates-Chambers original rendition of Cee Lo Green's had the crowd and the coaches captivated but only Wilson turned as the others explained they each had acts similar to Chambers already on their teams.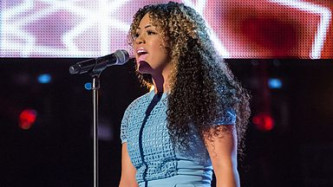 "Once you get on flying you guys will be frying, you ain't act like you're trying and I'm not lying," said Will.i.am cryptically.
"I was so nervous because I thought Will was going to go," said Wilson who was satisfied with the new sultry addition to the team. "I'll do for you what the Kaiser Chiefs did for me," he said.
But it was 16-year-old Amelia O'Connell's performance of 'The First Time Ever I Saw Your Face' that had Jones, Minogue and Wilson all waging war to get her on their team.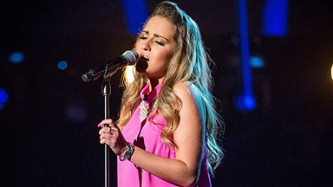 While the young singer revealed that her father as the UK's number one Tom Jones impersonator, her perhaps thought he had an advantage. "Don't upset your dad, whatever you do," he said pitching to win the act.
"You took us all to another place and I'd like to stay there," said Wilson.
But noone could quite compete with Aussie pop star Minogue who leapt out of her seat to sell herself to the young singer, reminding her that she too started her pop career as a teen. "You boys talk amongst yourself, " said Minogue looking like the cat that got the cream.
Of the six acts who failed to make the grade country singer and former Garth Brooks impersonator John Rafferty had the coaches reminiscing as he sang his version of 'Take Me Home, Country Roads. '
Wilson launched into some impromptu country dancing while Minogue revealed she used to hate Sunday drives. "You're lucky - when I grew up in Wales we didn't have a car," replied Jones.
Two brother and sister acts were sent home and the coaches kicked themselves for missing out on raw, young talent Paul Raj who happened to go to school with Adele., "I don't want to turn and forty and find that my only claim to fame is that I went to school with Adele."
With Kylie promising "we'll be seeing you again," Raj left the stage looking forlorn.
Meanwhile turban wearing Amrick Channa had the audience on side as he performed 'Pride (A Deeper Love').
As he explained he might be an "Indian guy with a turban" but he liked going to clubs too.
While he could hold a tune it wasn't enough to get the judges to turn. Wilson said admitted Channa was not what he had imagined. " I was expecting more feathers," he replied.
By the show's end Wilson, Jones and Will.i.am have ten acts on their teams each while Minogue has 11 singers and just one spot left.
The last blind auditions take place next week and it looks like being an emotional one.
The Voice UK continues on Saturday 22 February at 7pm