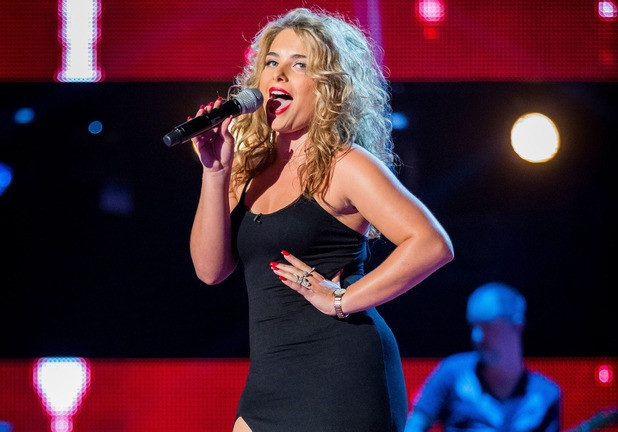 It's not often that Tom Jones is lost for words, but on Saturday night the Welsh singer, and his fellow coaches Ricky Wilson and Will.i.am were left dumbstruck as they turned around in their chairs to see Jade Mayjean Peters.
While the show judges on vocal talent over appearance in a blind round, there was no doubting that the stunning singer had it all. Peters showed her curves to full effect in a long black dress, slit to the thigh.
Wilson covered his eyes as he turned his chair midway into the captivating performance of Sweet About Me by Gabriella Cilmi , choosing to focus on her vocals before discovering that her looks matched her voice.
"I bet you get a lot tips (as a waitress)," said Wilson. "I heard the voice ... but when I saw you, it's complete."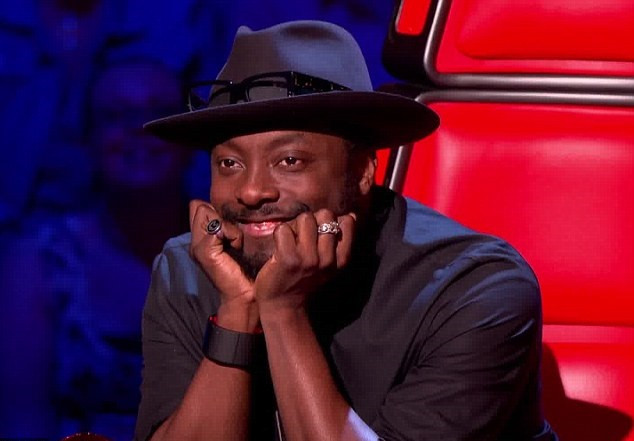 It took some effort for Kylie Minogue to snap the men out of their stupor on first sight of Peters, and the Aussie star had to prompt them into trying to string a sentence together.
A wide-eyed Will.i.am commented on the performance saying: "I thought you ripped it, slashed it, and I'm not talking about your dress."
"Your voice is lovely and you look lovely," Jones finally uttered. "Now I see you I understand what everyone was excited about."
Meanwhile, an excited Minogue couldn't help but draw parallels with heru own reputation for exuding sex appeal. "'I like the sexiness and sassiness in your voice. You're kind of like me but curvier," she added.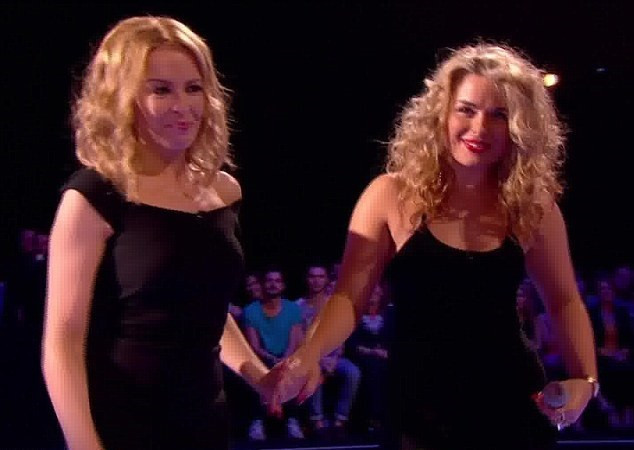 Peters eventually chose Minogue as her coach, much to the pint-sized pop princess's delight.
The show featured an eclectic array of singers this week, including 56-year-old Fiona Kelly who sang Take That's Rule The World in an operatic style, but her unique rendition didn't win any of the judges over.
"I didn't turn around, because I don't know how to add to the angelic vibe you already have," said Will.i.am diplomatically.
"Maybe it wasn't totally there tonight but thank you so much," said Minogue.
Kaiser Chief front man Wilson admitted that he didn't go to that many operas. "I think I would lead you down a very dark path," he said.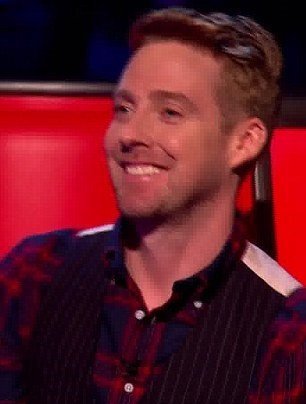 Femi Santiago's story was had the audience rooting for him at the off.
The 27-year-old revealed he had turned his life around after ending up homeless at the age of 19, and was now ready to make a bid for fame on The Voice UK.
As he sang a pitch perfect rendtion of Stevie Wonder's My Cherie Amour, Will.i.am waited till the last possible moment to push his button.
"There were some points when you sounded exactly like Stevie Wonder, but now we can make it sound more like you," he said, adding. "There was no way I was going to let you go."
Irish act Joe Keegan, who is also an accomplished dancer, even had The Black Eyed Peas singer attempting some Irish dancing.
"I'm going to bust a treble all the way to the restroom," the American producer said.
Chris Royal, too had the judges won over. The unemployed 25-year-old said the opportunity to perform for the judges was 'priceless'.
His performance of Wake Me Up by Avicii had Jones, Wilson and Minogue reaching for their buttons.
"That just got better and better and better," the Welsh crooner said. "I can move you into directions you just haven't tried yet."
Minogue turned on the charm saying: "Your voice is like honey, that was so good, if we were to work together we'd go through your record collection, get to know who you are, and get ready to go to the next level. "
But it was Ricky Wilson who had Royal won over with his conviction.
"I'd probably do the same as those two but probably do more and better," he said. "I will not give up until you've won this."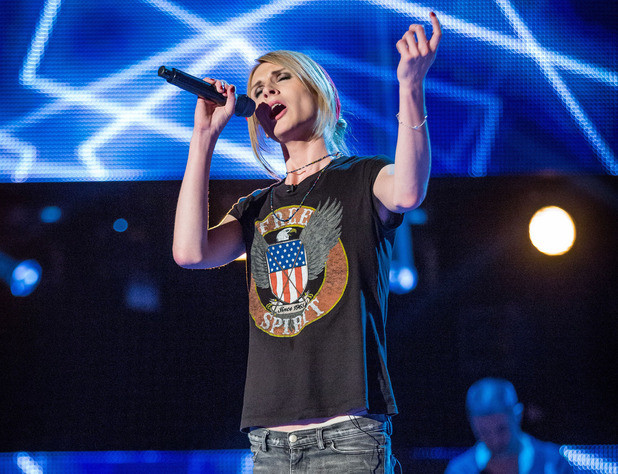 But it was James Byron who had the coaches confused as they couldn't tell if he was a man or a woman.
The 24-year-old from Leicestershire, sang Janis Joplin's Cry Baby. "I was bullied when I was growing up because of the way I look," he explained. "'I've always been quite feminine so I get a lot of people who confuse me with a woman."
Minogue told him: "We were all perplexed actually. I didn't know if it was a man's voice, a woman's voice."
Will.i.am, who turned around for the singer, admitted that he was looking to secure a girl but said he was more than happy to have a guy who could also sound like a girl.
The Voice UK returns next Saturday on BBC1 at 7.10pm