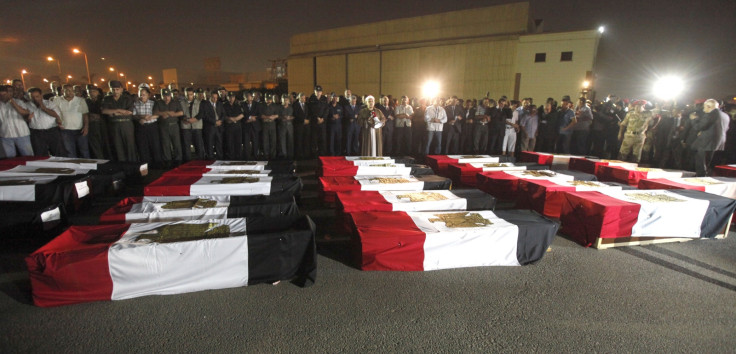 A prominent Islamist fighter was executed by hanging in Egypt after a top court rejected his final appeal, state media reported on 15 December.
Adel Habara was sentenced to death in 2014 for the killing of 25 army conscripts in Northern Sinai in August 2013, an area that is controlled by the "Sinai State", an Islamist group that is affiliated to the Islamic State (Isis/Daesh).
Following the rejection of Habara's final plea, Isis supporters threatened Egyptian President Abdel Fattah al-Sisi online in an attempt to block the execution.
"To the tyrant Sisi, if you dare to execute Sheikh Adel Habara then, by God, you will have ignited a volcano of jihad all over the country and opened the doors of hell on your soldiers and dogs and institutions," read a message on the Lone Wolves account run by Islamic State supporters on Telegram, quoted by Reuters.
The Sinai peninsula, a strategic area in Egyptian territory bordering Israel, Gaza and the Suez Canal, has been unstable since the fall of Hosni Mubarak's regime in 2011 and the ensuing chaos allowed the terrorist group to establish themselves in northern Sinai.
From there, the Isis militants largely focused on hitting military targets, although it has also claimed responsibility for civilians attacks.
The group claimed they were behind the suicide attack to the Coptic church in Cairo on 11 December, which killed at least 25 people, mostly women and children.
They also claimed responsibility for an attack on a bus carrying South Korean tourists that killed three people in February 2014, and the downing of a Russian plane in October 2015 which killed all 224 people on board, although Russian and Egyptian authorities denied the claims.