Volvo boss: We must work together to build autonomous cars as quickly as possible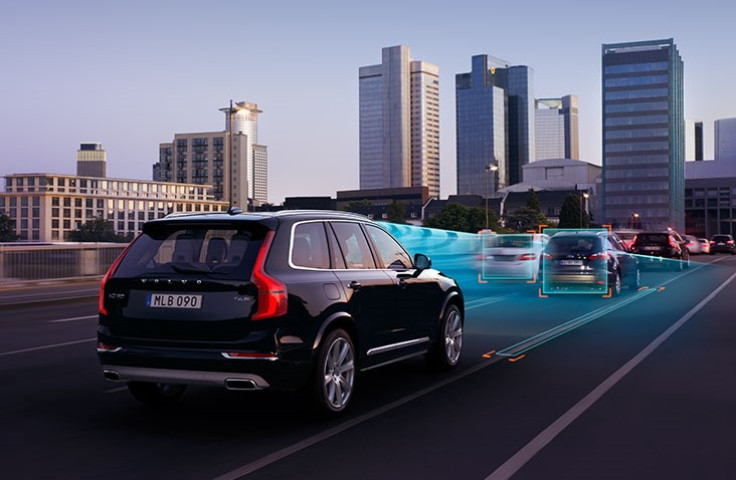 The public and private sectors must work together with academia to speed up the introduction of autonomous cars worldwide, urges the president and chief executive of Volvo. Hakan Samuelsson believes the so-called Nordic model, where companies, government and universities work together, is a must for the roll out of self-driving cars, and the laws governing them, to be successful.
Samuelsson will make his case for other countries and car makers the world over to adopt the Nordic model at a seminar on autonomous driving in Stockholm on 10 March. His comments come as Volvo prepares to launch a pilot programme in 2017 where 100 real families will use autonomous cars on public roads as part of their daily life.
'This technology saves lives'
"Autonomous driving (AD) has the potential to revolutionise car safety," Samuelsson will say. "This technology save lives. AD also improves traffic flow, enhances air quality and saves people time. This technology should be introduced as quickly as possible. The best way to do this is to get everyone involved working together at the earliest opportunity."
The seminar, taking place at the Swedish parliament, is called 'A Future with Self Driving Cars - Threat or Opportunity?' and will bring together Volvo with Autoliv (a Swedish car safety supplier company), Chalmers (Swedish technology and engineering university), leading commentators on autonomous driving, and senior Swedish politicians.
Although welcoming moves by regulators and car makers in Europe and the US, Samuelsson will encourage all parties to work more constructively to avoid 'patchwork regulations', duplications in technology and needless expense. His comments could go some way to preventing car makers from each taking a separate route to the shared goal of autonomous driving. Volvo believes cars communicating with infrastructure is important.
'Absolutely critical'
This approach is shared by other manufacturers. Speaking to IBTimes UK at the Geneva motor show, Thierry Viadieu, director of Renault's connected and autonomous vehicle programme, said it is "absolutely critical" that a system is produced where vehicles can talk to each other, but accepts that creating a global standard for all manufacturers to adhere to will be complex.
Speaking later this week, Samuelsson will continue: "AD is not just about car technology. We need the right roads, the right rules and the right laws. We also need to ensure AD technologies are harmonised as much as possible to avoid unnecessary development costs, so that an AD card in the US is as safe and as legal as an AD car in Europe or Asia." Given the 28 EU members and 50 US states, each with their own sets of rules, this harmonisation will be much easier said than done.
The development of autonomous technologies will play a major role in Volvo's Vision 2020 project, which states that by the year 2020 no one will be killed or seriously injured in a new Volvo.
© Copyright IBTimes 2023. All rights reserved.