German carmaker Volkswagen which is battling with a possible 11 million diesel vehicle recall following its emissions scandal is now in danger of having its outstanding €1.8bn loan from the European Investment Bank recalled. The bank will be checking to see whether VW used any of the loans extended to cheat on emissions tests for diesel vehicles.
The EIB had granted loans worth around €4.6bn (£3.4bn) to Volkswagen since 1990 for the development of engines with lower emissions and manufacturing sites in South American, among others, according to German newspaper Suddeustche Zeitung. Of the total €1.8bn is still outstanding.
The bank's chief Werner Hoyer told the newspaper on the sidelines of an International Monetary Fund meeting in Lima, Peru that a "very thorough investigation" will be carried out to see how the funds were used by the carmaker. If the bank finds that the funds were used for purposes other than intended, it will have to "ask ourselves whether we have to demand loans bank," Hoyer said.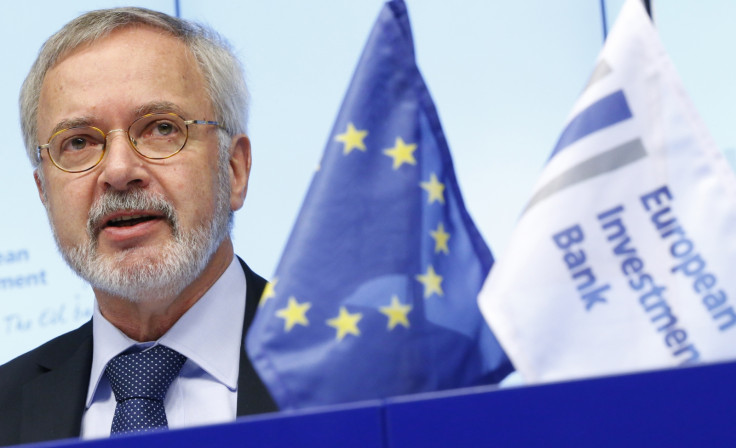 He said that he was "very disappointed" by Volkswagen, adding that the EIB's relationship with the carmaker would be greatly damaged by the scandal. "The EIB could have taken a hit (from the emissions scandal) because we have to fulfill certain climate targets with our loans," he told the paper.
The carmaker has admitted that it had fitted 'cheat' software on diesel engines. The device detects when the car is being tested for emissions. It then alters how the engine works so as to produce lower emissions. However on open roads, the same vehicles produce up to 40 times more nitrogen oxide than is legal in the US.
On Monday (12 October), VW's UK ,managing director Paul Willis will appear before members of parliament at an informal hearing. Last week, the carmaker's US boss, Michael Horn was grilled by the House of Representatives Oversight and Investigations panel.