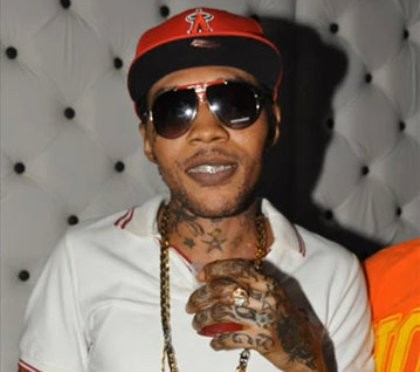 Prison officials have denied reports that tormented Dancehall artist Vybes Kartel escaped from a Jamaican prison last night.
The Department of Correctional Services in Kingston, Jamaican, told the International Business Time UK:" Vybz Kartel is still at the Horizon Adult Remand Centre. He has not gone anywhere we are taking good care of him."
The statements follow conflicting reports that the dancehall star who his currently being held at the prison whilst he is under investigation after being charged for murder, conspiracy to murder and illegal possession of a firearm last month.
Reports surfaced today claiming that the Kartel, who has collaborated and worked on remixes with stars including Rihanna, Jay Z and Eminem, had fled the prison last night after he held an officer at gun point, which caused the guard to suffer a fatal heart attack.
The 35-year-old performer, whose real name is Adidja Palmer and other prisoners, had also allegedly stole uniforms as well as a prison maintenance pickup truck before escaping at approximately 1.45am.
The star was arrested on October 1 and charged with the murder of Barrington "Bossie" Burton, a promoter and Clive "Lizard" Williams. He has been repeatedly denied bail following his appearence in court.