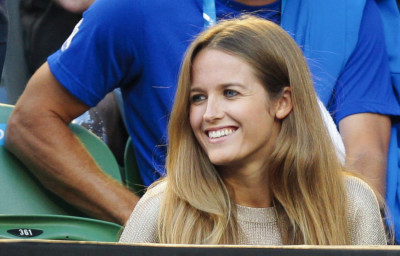 Wives and girlfriends (WAGs) were in full force to support their men at the Australian Open 2012. They cheered, cried and shared the highs and lows with their champions.
British champion Andy Murray's girlfriend Kim Sears was with him in almost all the crucial matches. The couple has been going around for five years and is looking steady.
Murray's rival, World No 1 Novak Djokovic's girlfriend Jelena Ristic, was there too. Djokovic has been dating Ristic since 2005. Ristic is always by the Serb champion's side in all important matches. Ristic, with her trendy fashion sense, is also one of the most photographed WAGs in the tennis circuit.
Tennis ace Roger Federer was supported not just by his wife Mirka Varinec but also by his twin daughters, Myla Rose and Charlene Riva. Mirka, a former tennis player herself, met the former Wimbledon champion in Australia in 2000 when the two were competing for Switzerland in the Sydney Olympics; the two got married in April 2009 and have been living happily ever after.
Model girlfriend of teenage Australian sensation Bernard Tomic, Donay Meijer, sizzled in the hot Australian Open, until Bernard was defeated by Federer 6-4, 6-2, 6-2 in the fourth round. The 21-year-old blonde model was seen often in most of Tomic's matches since the couple started going around. There were some "clicking" moments as the sexy model blew kisses when Tomic defeated Alexandr Dolgopolov of Ukraine in the third round.