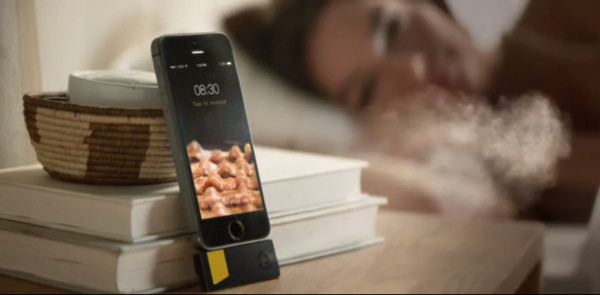 Oscar Mayer has launched an iPhone app that could wake even the deepest of sleepers - the irresistible sizzle and scent of bacon.
The American meat company has cooked up the alarm as a sure-fire way of getting carnivores to emerge from their slumbers.
It even pumps pork-perfume into the air to arouse the senses of bed-bound iPhone users.
A hilarious advert, which plays like a meat-lovers utopia and features bacon raining from the sky, claims: "Only this scent will guide you to your greatest awakening."
But while there is nothing quite like the smell of freshly cooked bacon in the morning, the new alarm app, called 'Wake up and Smell the Bacon', requires a plug-in gadget attached to users' iPhones to send a bacon fragrance wafting across the room to accompany a frying sound.
To download the app visit the Oscar Mayer website.