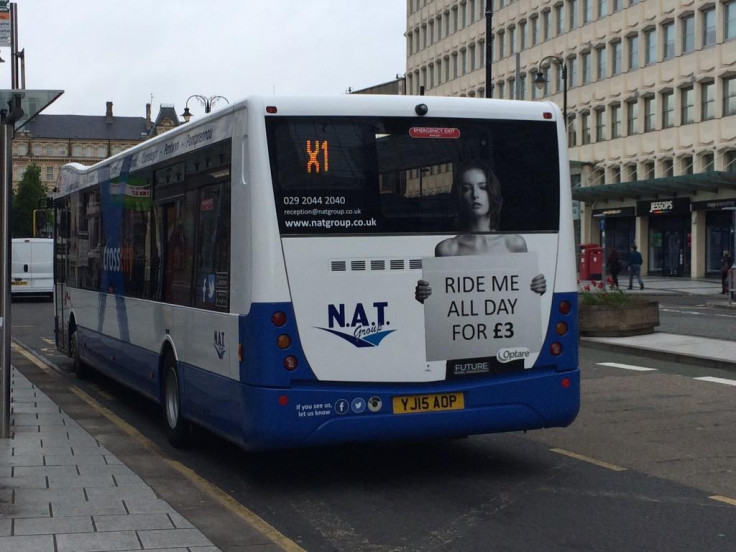 South Wales bus company NAT Group has pulled an advertising campaign that featured topless men and women holding boards reading "Ride me all day for £3".
The company has said it will remove all of the ads within the next 24 hours after they provoked a public backlash.
Writer and Cardiff University student Vicky Chandler condemned the promos on Twitter:
NAT Group apologised for any offence the adverts caused, adding that their intention was to appeal to young bus riders with the "tongue in cheek" campaign.
"Firstly we have stated that our objectives have been to make catching the bus attractive to the younger generation," a company statement said.
"We therefore developed an internal advertising campaign featuring males and females to hold boards to promote the cost of our daily tickets.
"The slogan of 'ride me all day for £3' whilst being a little tongue in cheek was in no way intended to cause offence to either men or women and, if the advert has done so, then we apologise unreservedly. There has certainly been no intention to objectify either men or women."