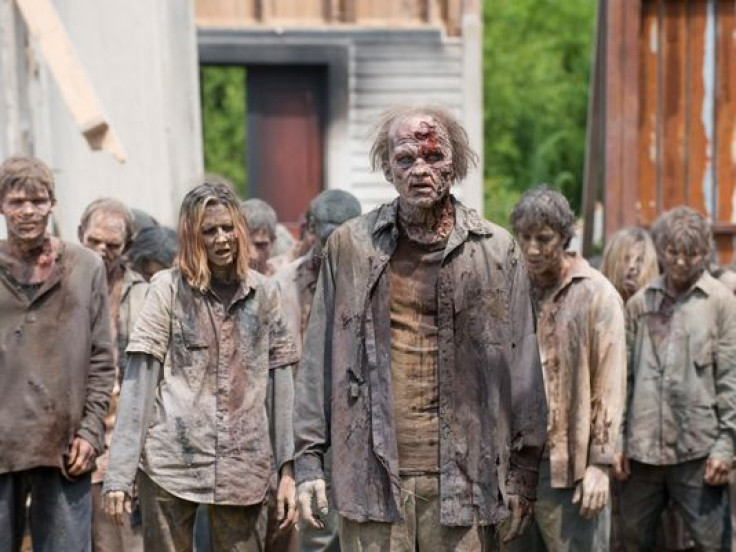 Universal Studios Hollywood announced the opening date for their California theme park's newest attraction – a Walking Dead experience. The walk-through edition will feature zombies from the hit AMC drama and will open to the public starting Independence Day, 4 July.
The show's executive producer Greg Nicotero and his special-effects makeup team at KNB EFX Group who are responsible for the un-dead looks on TV have worked closely with the park to create a thrilling experience for visitors.
"We have a great opportunity to take The Walking Dead out of the studio, off the soundstage and into an attraction at Universal Studios Hollywood where guests can come face-to-face with walkers," Nicotero said in a statement.
"Prepare to fight for survival in a fully immersive journey as you navigate through a world overrun by hungry walkers. Follow in the footsteps of the human survivors as you battle your way through nightmarish iconic landscapes that bring the most popular cable TV show in history to life," the park's website states of their upcoming attraction.
The idea for a year-round exhibit originated in the success of the park's annual "Halloween Horror Nights" maze that featured some of the monsters from the show.
"It's very exciting to be able to make the attraction as 100% authentic as possible. We're getting the chance to utilize moulds that were created specifically for the show and translate them into parts of the attraction," Nicotero said. "We're creating animatronic walkers that guests will be able to see ... It's never been done before."
Universal Studios recently launched two other immersive experiences based on The Simpsons and Harry Potter. But considering the fear factor, which is bound to be a part of The Walking Dead attraction, the park has advised that it is not suitable for children below the age of 13.