Harry Potter fans will soon be able to immerse themselves into a new magical attraction at the new Wizarding World of Harry Potter theme park at Universal Studios in Hollywood.
Unveiled on the 5 April, the premiere of the new wizarding experience saw Hogwarts School of Witchcraft and Wizardry lit up with various light displays, including fireworks and 3D projections, which included a giant Basilisk snaking around the castle. The opening was marked by legendary composer John Williams, who lead the LA Philharmonic in front of the castle.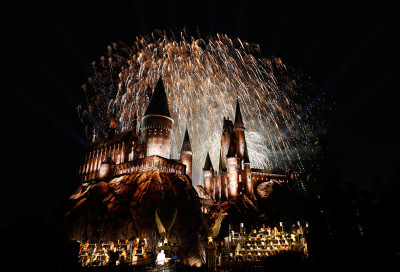 The park, which has already seen its press preview and grand premiere, will open to the public on 7 April. Visitors will be able to experience life as a witch or wizard – from purchasing their very own wand at Ollivanders, enjoying a Butterbeer in Hogsmeade village to eating lunch at the Three Broomsticks. The park features two rides, an outdoor rollercoaster that passes by shops such as Honeydukes sweets and the others within the castle.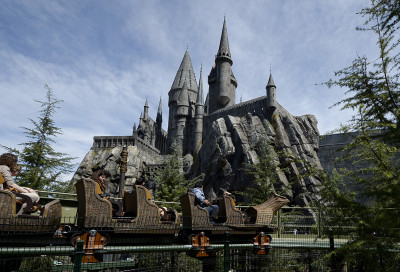 Actor Tom Felton, who plays Draco Malfoy, spoke to Reuters after arriving at the premiere, describing the event as "amazing".
"It is hard for me not to well up. It is like walking back through my old school grounds. But it is very exciting to see faces of new people there. Kids who haven't seen it before, it kind of reminds you how lucky you are to grow up there." He added.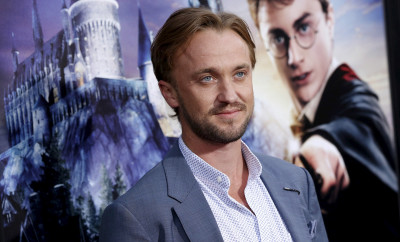 The premiere saw various Potter alumni attend, including James and Oliver Phelps who play Fred and George Weasley, Warwick Davis, better known as Professor Flitwick. Evanna Lynch who played the role of Luna Lovegood expressed how important the park will be to Potter fans "I hope that they get a sense of feeling like they belong here. I feel like this park here, the feeling is very inclusive".
The attraction is part of the expanding Potter universe that includes plans for a new fantasy film drama based on JK Rowling's book, Fantastic Beasts and Where to Find Them and the upcoming play Harry Potter and the Cursed Child.