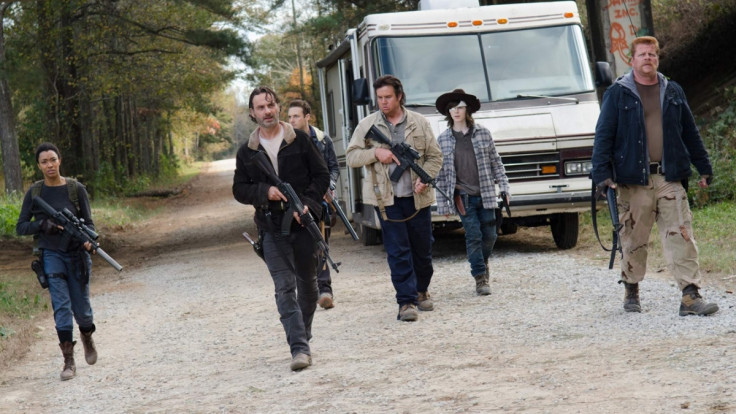 While it's not necessarily a surprise, fans of The Walking Dead will be glad to learn that the post-apocalyptic zombie series has officially been renewed for an eighth season ahead of its eagerly-anticipated return with season seven next week. According to Deadline, season eight is already looking to begin in the autumn of 2017 and will run for a typical 16 episodes with the premiere marking the show's 100th.
The seventh season of the show will air its opener on 23 October in the US and the following day in the UK. Since the previous outing finished in April of this year, fans have been more desperate than ever to see new episodes thanks to the epic cliffhanger season six ended on.
The finale saw Rick (Andrew Lincoln), Daryl (Norman Reedus) and the gang racing to get an unwell Maggie (Lauren Cohan) to the peaceful Hilltop Colony but their journey was intercepted by a menacing crew, known as The Saviors. Surrounded, the heroes were then brought to Negan (Jeffrey Dean Morgan), The Saviors' charismatic yet dangerous leader, and to cut a long story short, one of the show's main characters was offed in a pretty brutal way... although, it wasn't revealed who and viewers are tired of waiting for the answer.
While that's the storyline everyone is most excited about seeing on the small screen, as it turns out, the mystery victim isn't the only character that Negan will have killed within The Walking Dead universe either. Shocking, we know...
Speaking with Variety Latino, Morgan described the baddie as someone who isn't "afraid to bash skulls. Negan does kill a lot of people in the next couple of years," he continued. "Before we even meet him he's killed a lot of people. Negan's been around for a long time."
The Walking Dead returns at 9pm on AMC. It will air on FOX in the UK at the same time on 24 October.
For more entertainment news follow A-List on Twitter @Alistinsider