The Walking Dead Season 6 spoilers: Which hero does Negan kill in the finale episode?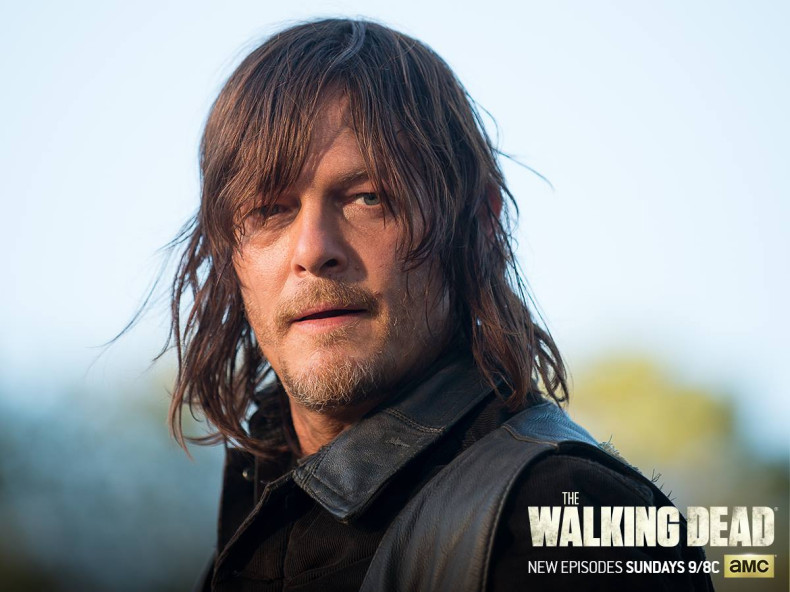 The Walking Dead has long been a show that thrives on nail-biting angst that torments fans with zombies, horror and a few grisly deaths thrown in here and there. Zombies tend to cause a bit of stress, you see. And as another bump off was expected in the season six finale, ominously titled Last Day On Earth, it might not be the same beloved character who dies in the comic books.
Show runner Scott Gimple promised some "hard left turns" from the comic books this year, and with the nefarious arrival of Negan (Jeffrey Dean Morgan) who's on a villainous par with the likes of Voldemort, the writers had to throw in some fatal consequences if he was to stick around, right? Er, not quite.
Though the show has relied on surprises and reveals to keep the tension on a high, having an undisclosed hero beaten up by the likes of an evil Negan character can keep fans gripped over the course of a long hiatus – but when it does actually happen in the last episode, it's a tad frustrating to be quite frank. This is because the anonymity behind the death/beating in question may leave viewers less than intrigued as to who it is. Another day, another cliff-hanger that's got the audience hanging on a string that resembles a gnawed piece of dental floss. When the show returns for the seventh season, will anyone still care?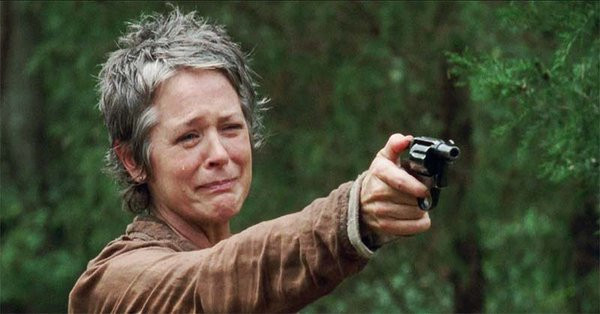 The Walking Dead's Carol makes a drastic decision in season six's episode 14
AMC
The death puzzle that smells all too familiar to the Jon Snow palaver in Game of Thrones will no doubt still be a hot topic amongst Walking Dead fanatics three days after the finale, with Andrew Lincoln, who plays Rick Grimes, saying that the end of show cliffhanger "woke me up in the middle of the night and I couldn't go back to sleep I was so angry and frustrated." If you say so, love.
So who met the receiving end of a spiky ended baseball bat, anyways? (A coward's choice of weaponry, you might say). Seeing as we didn't see who it was and only heard the gripes of suffering, we can only take a few wild guesses. We know it's not Carl – because Negan ordered his men to cut out Carl's eye if anyone attempted to halt his beating. Charming. It's also not Rick, as Negan ordered the former eye to be rammed down his throat if this should happen. We don't suspect it's Glenn either, as he was on the end and Negan appeared to pluck someone from the centre, but don't hold us to that.
Whoever it was, we can bet one of the treasured cast kicked the bucket and let's hope fans can maintain their interest to find out who it was in the Season 7 premiere.
Watch The Walking Dead Season finale at 9pm on Monday night (4 April) on Fox.